Panasonic launches FSV air conditioners in Nepal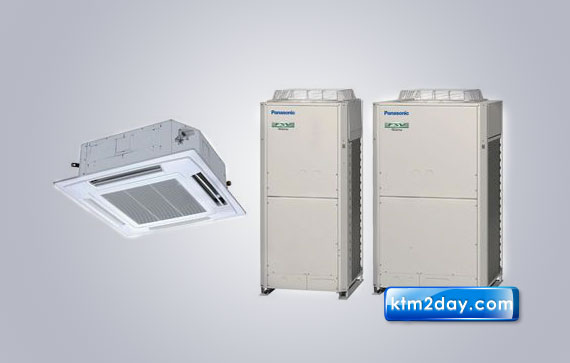 Panasonic, a worldwide leader in the development and manufacture of electronic products, and Triveni Group; Panasonic's authorized distributor for Air Conditioners and Home Appliance products in Nepal, launched a full line up of FSV in Nepal.
At the launching convention on Friday, Chen Choong Lim, Panasonic Appliances Air-Conditioning Malaysia gave a presentation on Panasonic's FSV advantages and its full line up availability.
"With more than 30 years of experience, exporting to more than 120 countries around the world, Panasonic is unquestionably the world – leaders in the air conditioning sector. In all, the company has produced more than 200 million compressors and its products, particularly residential air conditioners; now hold No.1 market share in Japan and other major countries in Asia. You can be assured of the extremely high quality of Panasonic's air conditioners," Lim commented further.
The products unveiled appealed to the corporate-attendees, developers and bankers who attended the convention, a range of turnkey air conditioning solutions for homes, medium-sized buildings such as offices and restaurants, and large-scale buildings.
Panasonic's FSV is a reverse cycle VRF system specifically designed for the most demanding applications where precise cooling or heating load control is needed, such as offices, shops and multi-storey apartments. The FSV system enables a single outdoor unit to power up to 64 indoor units. The indoor units can be a mix of Wall Mounted, Cassette, Mini Cassette and Mid and Low Static Pressure ducted units with total capacity of up to 60HP.
The system offers users a variety of control options including group control, web control and building management system integration. Additionally, the FSV allows flexibility with piping design, allowing a height difference of up to 50m between outdoor and indoor units, and a maximum piping length of 1,000m.
FSV Variable Refrigerant Flow (VRF) Air Conditioners combine optimum energy saving, design flexibility and maximum comfort to ensure peak performance for the end user.