Gulf carriers jack up fares on higher travel demand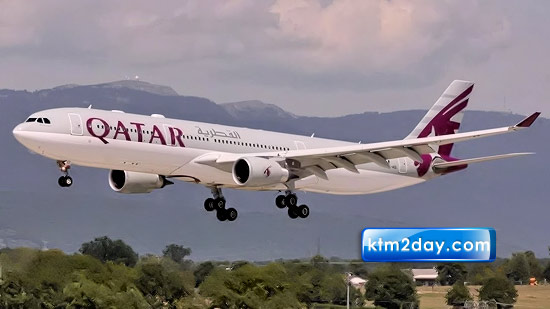 Air travellers will have to open their wallets wider this season. Airlines from the Gulf serving Nepal have hiked airfares prompted by growing seasonal travel demand, and Indian carriers are expected to follow suit.
Travel agencies reported that airlines based in the countries of the Gulf Cooperation Council (GCC) had jacked up ticket prices by more than 35 percent with summer holidayers packing flights to Nepal. March-May and September-November are the two main tourist seasons in the Himalayan republic.
Nepal's national flag carrier has two jets that only serve point-to-point destinations, and tourists prefer GCC carriers because of their worldwide networks. Qatar Airways, Etihad Airways, Oman Air, RAK Airways and Air Arabia connect the GCC with Nepal.
Another major reason for the higher seat demand is the movement of Nepali migrant workers, which has no seasonal bottlenecks. Around 35,000 Nepali migrant workers leave for the Gulf countries monthly with an equal number of returnees flying in the opposite direction, said the Department of Foreign Employment.
According to travel agencies, the price of a one-way ticket to Dammam, Saudi Arabia has jumped to Rs 25,000 from Rs 18,000 in January-February. Fares on the Kathmandu-Riyadh sector have soared too. Likewise, flying on the Kathmandu-Doha route now costs Rs 24,000, up from Rs 17,000. Ticket prices on the Kathmandu-Bahrain flight have surged to Rs 25,000 from Rs 18,000.
"Normally, the GCC sector sees fierce competition, but low seat capacity against rising travel demand has pushed up airfares," said Shyam Raj Thapaliya, managing director of Osho World Travel Nepal. "During the peak season, airfare hikes have always been a major concern for Nepali migrant workers."
However, travel trade entrepreneurs said that the rush during the high season sustains them through the lean season. Thapaliya said that during December-February and June-August, occupancy on the Nepal sector almost drops to below 40 percent.
Meanwhile, a ticket on the Kathmandu-Kuala Lumpur flight has increased to Rs 25,000 from Rs 18,000. Even low-cost carriers have raised prices to Rs 22,000.
Travel agencies said that ticket prices on other sectors like Thailand, China, Europe and US see fluctuations, however, they have not increased on a massive level. Fares to Europe, Oceania and the Americas go up during September-November, which is Nepal's prime tourist season.
Similarly, travel agencies said that Indian carriers would start increasing airfares from mid-March.
"Traditionally, March-May attracts large numbers of Indian visitors as it is the summer holiday season, and airlines seek to profit from the increased movement," said Hari Sarmah, chief executive officer of the Nepal Association of Tour and Travel Agents (NATTA).
"As the Indian holiday season begins, arrivals to Kathmandu and Pokhara will increase. However, this season arrivals will not be on the same level as in the past," Sarmah said. "Indian holidaymakers planning to visit Nepal are keeping a close watch on Nepal politics. Therefore, Nepal will not see a significant rise in the number of travellers from the southern neighbour this season."
Meanwhile, Travel and Tourism Competitiveness Report 2013 published by the World Economic Forum (WEF) has shown that Nepal is among the top 30 countries on the purchasing power parity list.
Industry watchers said that devaluation of the Nepali rupee against the US dollar is the major reason why foreigner purchasing capacity or affordability is very high in Nepal.
The country has been ranked sixth in price competitiveness in the travel and tourism industry. Similarly, the report shows that Nepal offers the most competitive hotel prices in the world after Gambia on the hotel price index. The average room rate for first-class branded hotels in Nepal has been calculated at $52.70.