Nepal Telecom to run customer centre to entertain complaints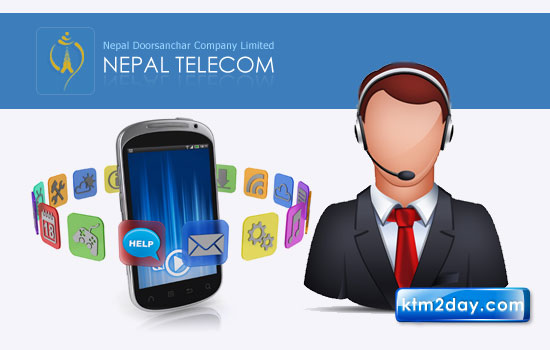 Nepal Telecom (NT) is preparing to operate a modern Customer Contact Centre to receive complaints from customers and resolve them promptly and effectively.
The centre will entertain complaints filed through e-mail, chat, instant messaging, SMS, fax and social networking sites. The state-owned company has long been facing criticisms for its failure to receive and solve customers' complaints.
According to NT, the centre will be developed as a complete platform where customers would be able to report any types of problems faced in cellular mobile, landline and data services.
NT Spokesperson Guna Kesari Pradhan said they would soon install special software for the centre which is planned for September launch. "Our customers will be able to file complaints on any of NT servicess from whatever medium they feel easy," she said.
Once the software is in place, all the NT offices will have access to the complaints filed by customers and take prompt action to address the problems. Currently, NT is taking customers' enquiry on ADSL and landline services from telephone number 198 and on mobile services from 1498. It has also been providing Interactive Voice Response (IVR) service to register complaints.
The contact centre is also a part of the preparations to make the company ready to resolve the problems faced by customers to be added through the 10 million GSM mobile lines project, 2 million IP-CDMA lines and WiMax broadband internet service. NT is in final preparation stages to start distributing IP-CDMA lines under the Sky-Pro band and WiMax internet to individual and household customers.
An NT official said apart from receiving complaints, the centre will also provide information about NT's products and services. He said the centre will be operated through NT's own staff and, if required, they could also outsource other local companies to handle the centre in future.
NT has over 8.3 million subscribers in voice services—fixed line, GSM and CDMA mobile. In the data service (ADSL, WiMax, 3G, GPRS, dialup, CDMA 1X and EVDO) segment, the company commands 46 percent market share with 2.6 million subscriber base as of December last year.
NT officials said that effective customer care and better quality service at cheaper price has been must amid stiff market competition.