Yamaha Ray hits Nepali roads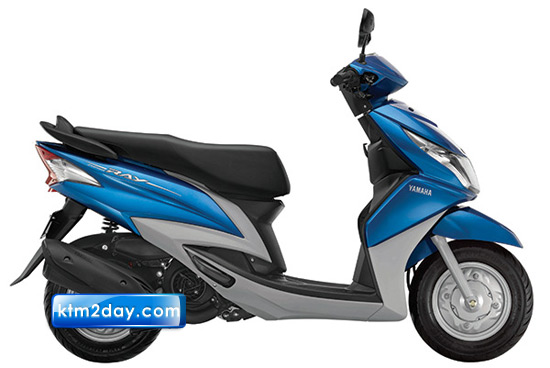 MAW Enterprises–the authorized dealer of Yamaha two-wheelers for Nepal–re-entered into the country´s scooter market on Monday by launching Yamaha Ray.
Built with a 113cc air cooled 4 stroke SOHC engine, Ray offers best in class acceleration, comfortable handling and maneuverability, and good fuel efficiency, according to the company.
Its engine is fitted with BS carburetor with a throttle position sensor combined with a continuous variable transmission (CVT) that provides excellent running performance and fuel efficiency with lesser emissions.
The engine produces maximum power of 7.1 PS at 7500 rpm and maximum torque of 8.1 Nm at 5000 rpm.
Yamaha Nepal Business Head Suraj Manandhar said the bike has already won various prestigious awards in India like ´Scooter of the Year 2012-13´, ´Top Gear Magazine Awards 2012´, ´Zigwheels Awards 2012´, ´Car & Bike Awards 2013´ and ´Overdrive Awards 2013´, among others.
"With special features like comfortable seat with grab bar, 15.5-liter under seat storage, dynamic headlight, crystal lens panel, longer rear fender, stylish tail light, inner box and easy leg shield, among others, we are confident our customers will definitely love this bike," said Manandhar, adding, the unisex scooter would also appeal to both male and female riders.
Yamaha Ray comes with 130mm drum brakes both at the front and the rear; and 10-inch-wide MRF zappers tires provide superior road grip for safety. In addition, the grab-rails at the rear, which come with a hip-stopper, provide safety for pillion rider.
It has a telescopic type front fork suspension and a unit swing rear suspension, which ensure agile handling and running performance, and stability on rough roads. The bike has a low ground clearance of 128 mm and a saddle height of 760 mm which is perfect for Nepalis.
"We launched the bike after six months of its launch in India because we were testing the bike on Nepali roads," said Vishnu Kumar Agarwal, the managing director of the company. Agrawal said the bike provided mileage of over 40 km per liter during test rides in city areas here.
The company, in the meantime, has appointed actress Namrata Shrestha as the goodwill ambassador for Yamaha Ray. Hideto Kawamura, department head, Overseas Sales Division of Yamaha Japan, handed over a Ray bike to Shrestha and said that she would be involved in all types of promotional activities for Ray in Nepal.
The scooter, available in four different colors from Plush Pink and Shining Blue to Purple Pastel and Grey Grandeur, is priced at Rs 158,900. They will be available at all Yamaha showrooms across the country from Tuesday.