Turkish Airlines starts flight to Kathmandu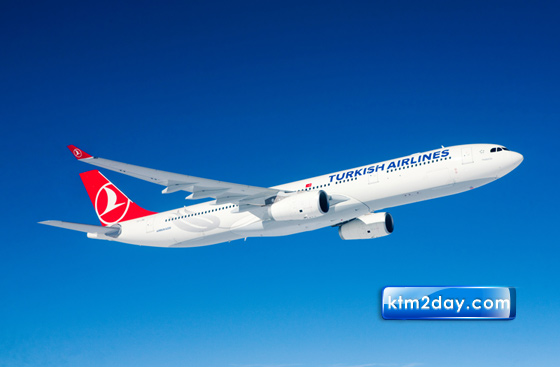 Turkish Airlines, a European airline, has started direct flights between Kathmandu and Istanbul from Monday.
Organising a press conference in the capital on Monday, the Airlines informed that it will operate roundtrip flights between Istanbul and Kathmandu four times a week. Turkish Airlines is using Airbus 330 in the route.
The Airlines will fly on Tuesdays, Thursdays, Fridays and Sundays from Istanbul and Mondays, Wednesdays, Fridays and Saturdays from Kathmandu.
The airlines has fixed the minimum round-trip fare of 406 euros (around Rs. 56,600) offering special rates to its members for the first six months of operation.
Nepal and Turkey had signed an air service agreement in September 2010. As per the agreement, the two nations can operate 14 flights a week. Turkish Airlines is the 27th international airline to fly into Nepal.
Turkish Airlines has a fleet of 232 and Kathmandu is its 238th destination.