Increase in milk prices sets off chain reaction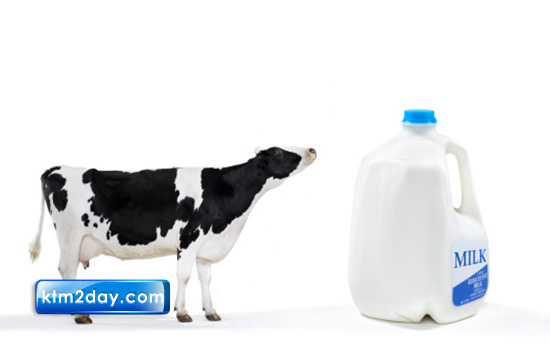 Milk-based products are set to become at least 12 percent dearer due to a chain reaction caused by a hike in milk prices, said traders.
On Wednesday, state-owned Dairy Development Corporation (DDC) jacked up prices of non-skimmed and skimmed milk by Rs 6 and Rs 8 per litre respectively. Private dairies promptly followed the lead by hiking their own rates by Rs 6 per litre on Thursday.
According to the latest price list, pasteurized milk sold by private dairies cost Rs 56 per litre while the non-skimmed milk in blue and skimmed milk in green packets sold by DDC cost Rs 56 and Rs 68 per litre respectively.
Private dairies said that prices of milk-based products like yogurt, paneer, cheese and ice cream, among others, will swell 10-12 percent. According to Prahlad Dahal, general secretary of the Dairy Association of Nepal, a rise in milk prices has forced them to revise price of other dairy products.
"Without increasing prices in line with milk prices, producers will not be able to survive," said Dahal. Load-shedding, higher wages, costlier gasoline and high rent are what have forced dairy producers to hike prices, he added. Dahal complained that DDC had raised the milk price unilaterally and did not consult private dairies first. "DDC does not consult us when it hikes prices of ghee or milk."
Similarly, Pradeep Maharjan, proprietor of Kathmandu Dairy and president of the Dairy Industries Nepal, said that higher procurement costs and milk prices would add to the production cost, so there would be no option but to jack up prices of dairy products.
"Production costs have been increasing annually, but prices of dairy products have remained the same for more than a year," he said. "That is why we are planning to hike the rates of dairy products."
Private dairies are selling yogurt and paneer at Rs 110 and Rs 430 per kg respectively in the Kathmandu valley. Likewise, ghee and fresh milk cost Rs 750 and Rs 60 per litre.
However, DDC's Assistant General Manager RT Chaudhary said they had no plans to increase prices of dairy products.