Qatar Aiways introduces QMICE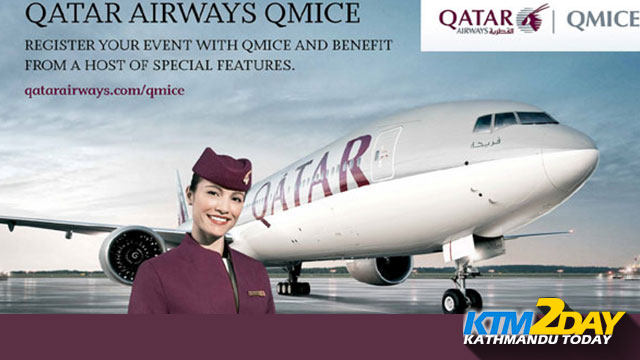 Qatar Airways has introduced QMICE, a new and easy one-stop solution for meeting and incentive planners and conference organisers who are looking to simplify and streamline their planning processes while receiving attractive benefits and discounts to help support their events.
Through QMICE, meeting and incentive planners managing events for 20 to 300 passengers are able to block seats at pre-agreed fares by submitting a group fare request online for a minimum of 20 passengers.
Planners will also benefit from flexible booking conditions.
Conference and exhibition organisers who are managing events with more than 300 participants, along with international associations and their appointed travel agents, may take advantage of attractive discounts by using the preferred airline function offered through QMICE.