Ranjana Trade Centre opens in New Road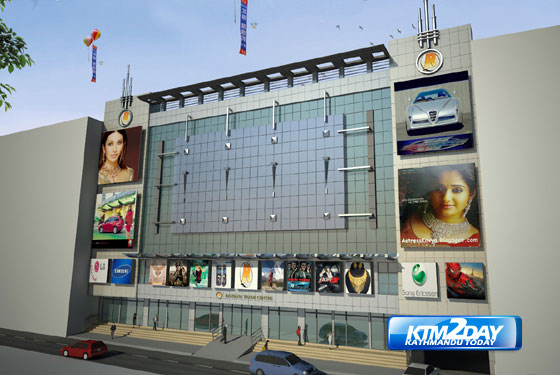 Newly built Ranjana Trade Centre, which stands on the site of a former cinema hall on New Road, threw open its doors on Sunday. Also known as RTC Mall, it contains 370 commercial wholesale and retail shops offering goods ranging from fancy items to leather goods, bags, shoes and jewellery, among others. The mall's owners said it would also have a food court and cinema hall soon.
Culture expert Satya Mohan Joshi inaugurated the mall amid a function on Sunday. The shops at the mall are well-equipped from the perspectives of security and facilities, according to the owner of the mall. The shutters of each shop are operated by remote control ensuring high security as they can be opened or closed only with a password.
Similarly, there is a separate store for the convenience of the shops and traders at the mall.
The mall is equipped with lifts and escalators for the convenience of visitors. Parking is provided at its double basement.
The mall has given top priority to security, and fire extinguishers and CCTV cameras have been installed at various places.
RTC Chairman Kalu Gurung said that customers would not need to visit different shops and departmental stores looking for their requirements as the mall offers all kinds of apparels and other goods for retailers and wholesalers under a single roof.
"Centrally located between markets like Pyukha, Gucha Tol, Phasikeba, Wotu and Indra Chowk, the mall will be a hub for all customers, retailers and wholesalers," he added.