International Passenger movement at TIA increases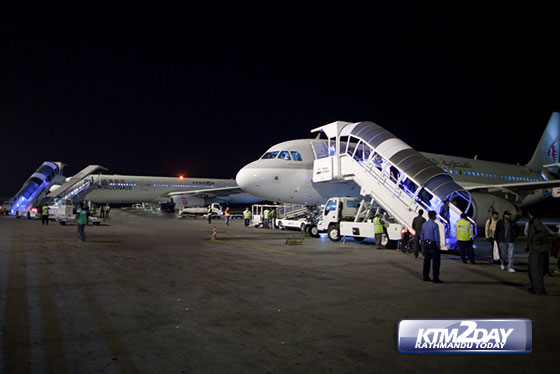 The total number of international air passengers arriving and taking off from Tribhuvan International Airport (TIA) increased by 12.73 percent over the first 10 months of 2014.
According to the data of TIA, a total of 2.88 million air passengers flew to different international destinations from January to October, up from 2.55 million in the same period of 2013. Increment in number of international air passengers has been attributed to rise in tourist arrivals to the country and surge in number of Nepali migrant workers leaving for different international job markets.
The data shows that number of foreign tourists visiting the country is increasing. Not only in Nepal, tourism is flourishing all over the world.
According to United Nations World Tourism Organization (UNWTO), international tourism is set to hit a new record in 2014 with over 1.1 billion international tourists traveling the world in one single year. During the first ten months of 2014, the number of international tourists grew by 5 percent, rising above expectations, according to the latest UNWTO World Tourism Barometer.
"Between January and October 2014, the volume of international tourists (overnight visitors) reached 978 million, 45 million more than in the same period of 2013. With an increase of 4.7 percent, international tourism continues to grow well above the long-term trend projected by UNWTO for the period 2010-2020 (+3.8 percent), and is set to end the year at over 1.1 billion," stated the report.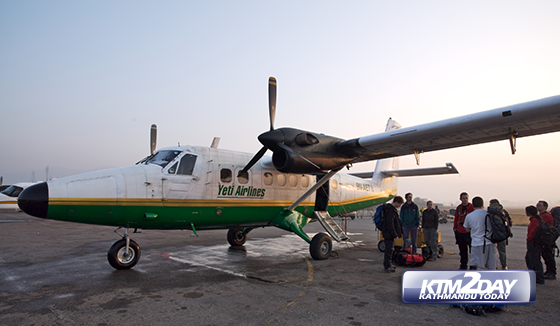 According to UNWTO, by region, the strongest growth was registered in the Americas (+8 percent), followed by Asia and the Pacific (+5 percent) and Europe (+4 percent). By sub-region, North America (+9percent) and South Asia (+8percent) were the star performers, as well as Southern and Mediterranean Europe, North-East Asia and Northern Europe (all +7percent).
International arrivals in Asia and the Pacific increased by 5 percent (through October), consolidating the region´s growth trend of recent years. The best results came from South Asia (+8 percent), led by India (+7percent), and from North-East Asia (+7 percent) where major destinations such as Japan and the Republic of Korea registered double-digit growth. Arrivals in Oceania grew by 6 percent mostly due to rise in arrivals in Australia and New Zealand. In South-East Asia (+2 percent), growth slowed down compared to 2012 and 2013 as a result of the decline in arrivals in Thailand.
Though the international air passenger movement increased in Nepal, number of domestic air passenger dropped by 5.55 percent to 1.19 million from 1.26 million in the first ten months of 2014. Domestic passenger movement has been declining since 2012.
"Domestic air passenger movement has been going down due to shortage of short-take-off-and-landing (STOL) aircraft and expansion of road network in remote areas," Ratish Chandra Lal Suman, director general of Civil Aviation Authority of Nepal (CAAN), said. "Fewer people chose air service as there was no obstruction like banda and strike in surface transport during the period."
According to TIA, Nepali airlines flew 6.86 percent of international air passengers in the review period.