SimTV launched in Nepal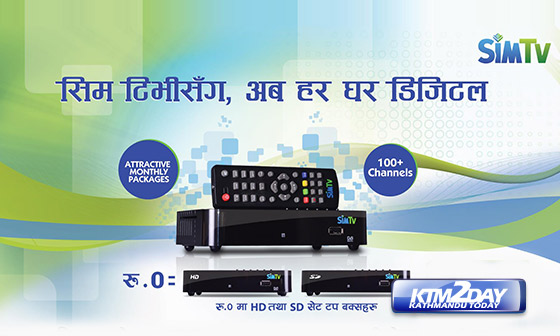 Country's first premium digital cable service provider has come into operation.
In the initial phase, the company will be providing set-top box and optical fibre for free and will also not be charging any installation charge.
SIM TV will at present provide set-top boxes which are worth more than Rs 4,000 as per customer demand.
Subscribers will be able to view programmes in both high-definition and standard definition formats.
The company has said that it will be distributing set-top boxes worth Rs 3.20 billion across the country.
In areas where there is no cable service, SIM TV has already started installing optical fibre.
It will also be providing high speed internet service in the near future.