Internet access reaches to one-third population in Nepal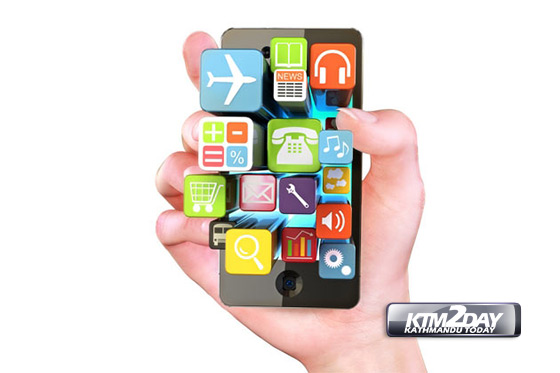 The number of internet service subscribers in the country has crossed the 10-million mark. It has taken nearly two decades to cross the milestone and is mainly supported by huge growth in mobile data intake during the last five years. The latest Management Information System (MIS) report of Nepal Telecommunications Authority (NTA) says that the number of data customers in the country stood at 10.09 million by mid-December, 2014. With this, the internet penetration rate has reached 38.09 per cent.
Internet service was launched in 1995 by Mercantile Communication, the first internet service provider (ISP) in the country.Entry of mobile internet service, presence of around four dozen service providers and gradual decline in price of data connectivity for competition are attributed as some major reasons behind the growth in internet users.
"It is a good development and this also clearly demonstrates how demand for data service is growing," said Achyuta Nanda Mishra, assistant spokesperson for the NTA. According to him, after endorsement of the broadband policy and development of broadband infrastructure backbone along the Mid-Hill Highway, data service would witness bigger growth in the coming years.The broadband policy, which has focused on expanding high speed internet nationwide and slash prices, is currently under consideration at the Cabinet. Likewise, the planned infrastructure sharing provision would help ISPs provide service at comparatively cheaper rates.Of the total internet users, more than 9.5 million are using mobile internet being provided by Nepal Telecom (NT), Ncell and Smart Telecom — the three major telecom companies.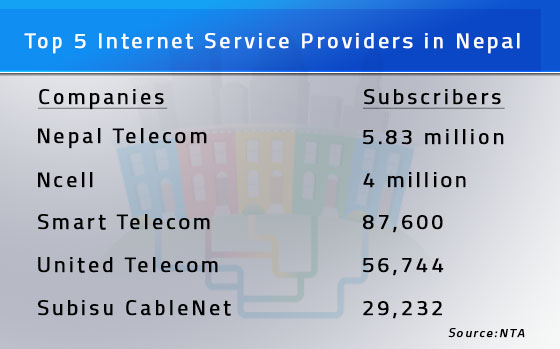 And, NT, the state-owned company is leading the market with nearly 58 per cent market share. Telecom companies say with voice penetration rate already crossing 90 per cent in the country, mainly demand for data service is on the rise.Basically, customers use data service for knowledge gathering, social networking and other personal and professional use.Milan Sharma, corporate communication expert of Ncell, says that due to increased demand and competition, they have been bringing different schemes focusing on data service since last year. "Our internet service rate has come down by 37 per cent after June last year," he added.
NT for long has also been vying to introduce various internet service packages for GSM mobile users — the main consumer segment. It says that it would launch such offers immediately after completing the ongoing project, namely Convergent Real Time Billing System. It will not take more than two months to complete the project, an official of NT says. Telecom companies are basically focusing on individual users, while other ISPs are providing service to corporate clients through optical fibre ethernet, wireless and cable modems. They have around 100,000 customers.