Hyundai launches i20 Active and Elite i20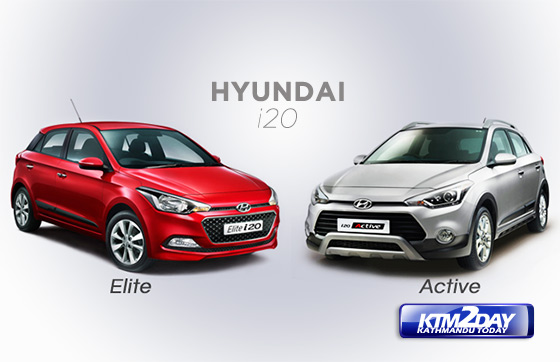 Laxmi Intercontinental, the authorized distributor of Hyundai vehicles for Nepal, launched Elite i20 and i20 Active in the domestic market on Thursday.
Available in four variants, the premium hatchback Elite i20 is available in price range of Rs 2,796,000 to Rs 3,396,000.
Similarly, i20 Active, which is available in five different variants, costs between Rs 3,256,000 and Rs 4,356,000.
Officials of Laxmi Hyundai said the Elite i20 is design rendering, sporty, dynamic and innovative hatchback with class leading unique features.
According to the company, the Elite i20 has been built using Hyundai's Fluidic Sculpture 2.0 philosophy and encapsulates a trio of main design elements: fluid aesthetics, the modern appeal, and premium interiors.
The hatchback offers modern and sporty style through user friendly interface and pleasing design fundamentals that are expressed through rich colors, materials and overall levels of finish.Similarly, Hyundai's i20 Active crossover is designed with Hyundai's Fluidic Sculpture 2.0 design philosophy and powerful sport look.
"The design of i20 Active expresses Hyundai's progressive spirit and passion with its aggressive and tall stance appealing to all ranges of customers in Nepal," the company said in a press release.
According to the company, both award winning models aims to redefine Hyundai's automotive excellence in Nepal.