KFC to resume operation in Nepal again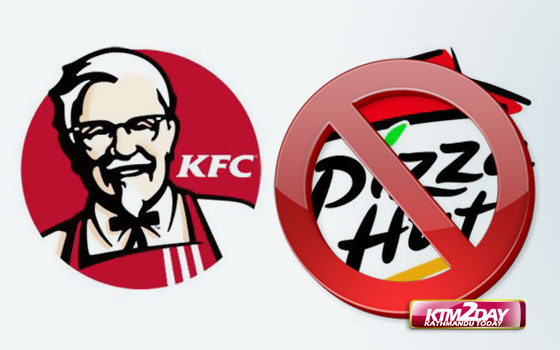 Devyani International Nepal Pvt Ltd — the operator of popular brands, KFC and Pizza Hut in Kathmandu — has said that KFC will be reopened in the next few days, but Pizza Hut restaurants will most probably be closed forever.
Devyani had pulled down the shutters of the two popular international food chains four months ago due to dispute with labour unions.
Rohit Kohli, director of Devyani International, has confirmed that they have received approval from the Ministry of Labour and Employment to partially cut their workforce. "Most probably we'll reopen KFC from Friday, if not we will resume its operation from Saturday," he said.
Devyani had announced plans to close the company unilaterally (without consent of labourers) on May 15 after facing frequent disputes with the labour unions.
There had been stand-offs between the management and labour union since long regarding increment of salaries and extending transport facilities, as per Sitaram BK, president of All Nepal Revolutionary Hotel and Restaurant Workers Union, Devyani International Nepal Pvt Ltd.
"The management has addressed the issues of KFC workers, but it might take few more days to settle the issues of Pizza Hut workers." BK believes Pizza Hut restaurants will also not be shut down.
Devyani had been operating KFC and Pizza Hut at Durbarmarg since 2009. It had opened two more outlets of the restaurants in BlueBird Mall, at Tripureshwor in 2012.