Kathmandu View Tower foundation stone laid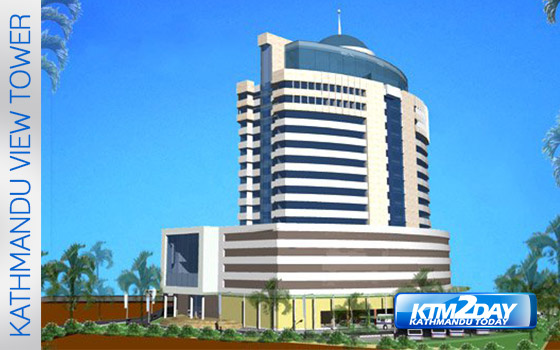 Vice President Nanda Bahadur Pun has today laid the foundation stone of the 29-storey Kathmandu View Tower at Old Bus Park.
The view tower is going to be constructed under the Public Private Partnership (PPP) concept signed between the Kathmandu Metropolitan City and Jaleshwor Swachchhanda Bkoi Builders Pvt Ltd.
A 12-storey building would be constructed in the first phase and a target has been set to complete the construction of the view tower within three years.
On the occasion, Vice President Pun expressed the belief that the construction task of the view tower, which is linked with the prestige and dignity of the country, would be completed on time.
He said, "Constructing different-purpose buildings like residence, business among others in order to make the increasing population of Kathmandu valley systematic is becoming challenging. Constructing multi-purpose building is alternative to this."
Stating that opportunity of new possibility has been started developing after promulgation of the new constitution, Vice President Pun said that changes would be materialized only after ht establishment of development, peace and prosperity.