Electric products big draw at Nepal-China trade fair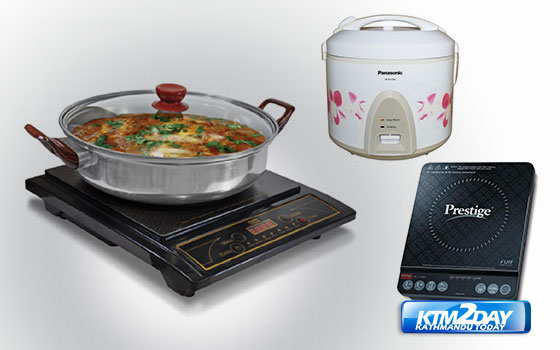 Consumers have found the Nepal-China-Tibet Economic Trade Fair to be a good place to look for electric cookers and electric bikes and scooters, among other products.
With the country in the grip of a fuel crisis due to the Indian embargo, visitors said that the expo, which opened Tuesday, offered a great opportunity to find out about electric cookers and bikes.
Bhakti Upadhyay, who was inspecting a stall displaying electric bikes, said that she was able to get information about various new products on display. According to the organiser, the Trade and Export Promotion Centre under the Commerce and Supply Ministry, a total of 52 stalls from China and 22 from Nepal are showcasing a wide range of products at the event.
Chinese exhibitors have displayed electric motorbikes, electric cooking heaters, agricultural products and garments. Similarly, Nepali entrepreneurs have showcased handicrafts, metal crafts, gems and jewellery, pashmina, carpet and medicinal herbs, among other products.
Exhibitors offering induction cookers said that the response was so overwhelming that they were sold out in two days. Electric pressure cookers and rice cookers cost in the range of Rs5,600 to Rs9,600. Similarly, prices of microwave ovens start at Rs8,600. The induction cookers displayed at the expo cost Rs4,000 to Rs7,500.
Betty Liu, vice-general manager of Tibet New Summit Motor, said that they were trying to set up an outlet in Nepal. "I think now is the right time to sell electric bikes in Nepal as people are struggling to get petrol. We are looking for a local distributor, and we will start supplying electric and other bikes in the country," she said, adding that there was great potential for electric bikes in Nepal.