Grande Hospital introduces geriatric services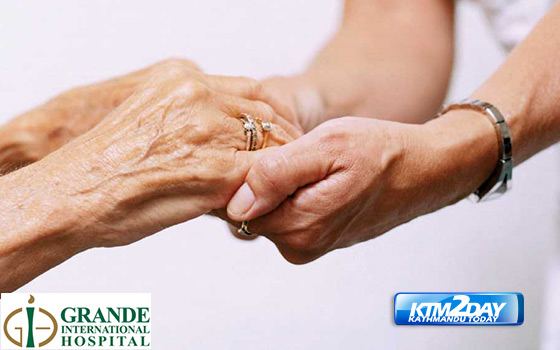 Grande International Hospital has begun geriatric medical facilities and home health services.
Marking the fourth year of its establishment, the hospital on Sunday launched services led by Dr Sara Chhetry to cater to the need of elderly patients.
According to the hospital, Dr Chhetry, who has many years of experience practicing in Canada, joined the hospital recently as a full-timer.
Dr Chakra Raj Pandey, medical director at the hospital, said the department will ensure quality care for elderly patients.
"Patients will be taught exercises and skills to ease their life," said Dr Pandey.
The home health programme, he claims, helps patients get proper care at home from doctors, nurses and physiotherapists.
Meanwhile, renowned cardio-surgeon Dr Bhagwan Koirala is set to begin his clinic at the hospital.