Nepal Oil Corp slashes aviation fuel price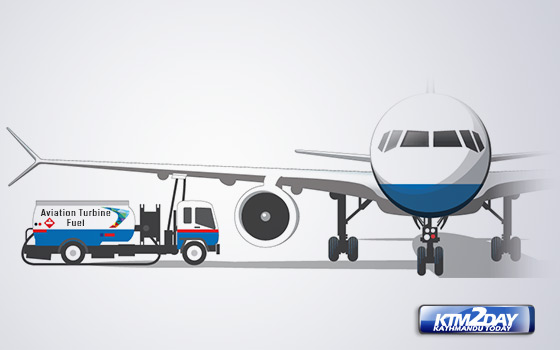 Nepal Oil Corporation (NOC) — the state-owned petroleum firm — has slashed the price of aviation turbine fuel (ATF) by nearly 34 per cent for domestic carriers and by nearly 36 per cent for international airlines, effective from tomorrow.
NOC has reduced aviation turbine fuel price to Rs 109 per litre for domestic airlines from Rs 164.88 per litre. Similarly, NOC has also brought down ATF price from $1,530 per kilolitre to $981 per kilolitre for foreign carriers.
The price of ATF for domestic airlines stood at Rs 115 per litre before the start of border blockade by the agitating Madhes-based political parties four months back. On September 29, NOC even barred international airlines from refilling at the Tribhuvan International Airport to prioritise domestic carriers. As its supply dwindled following the blockade, NOC had hiked the price of ATF to Rs 232.78 per litre for domestic airlines as it was obliged to airlift ATF from Kolkata.
Nepal Oil Corporation reopened refuelling facility to foreign carriers from today as supply from Raxaul Depot of Indian Oil Corporation resumed from last week. NOC had reduced the price of ATF to Rs 164.88 per litre for domestic airlines on January 19, after the supply from India became regular from all trade routes, except Birgunj.