Nepali Chefs to participate in Goût de France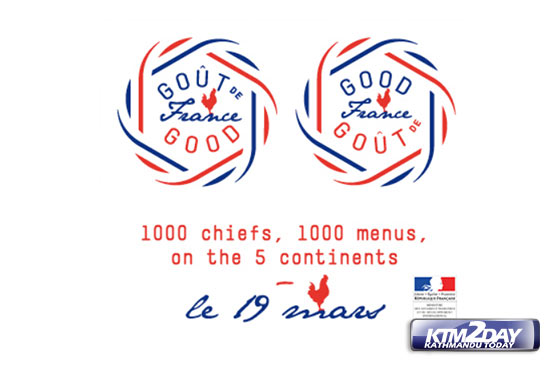 Goût de France, which unites chefs from all over the world, is being organised in Kathmandu on March 21.
Goût de France is an international event, which was launched last year, is an initiative of world renowned French chef Alain Ducasse and the French Ministry of Foreign Affairs and International Development.
French Embassy in Kathmandu organised a press conference today to introduce Goût de France.
On the occasion, French Ambassador to Nepal Yves Carmona said, gastronomy was an important part of France's heritage and identity and in 2010, UNESCO incorporated the "French gastronomy meal" into the intangible cultural heritage of humanity.
He said Nepal had talented chefs who were capable of making sophisticated French cuisine at the international level. The event celebrates French gastronomy with the local products and talents, he added.
This year, two restaurants Chimney Fine Dining Restaurant, Hotel Yak and Yeti, Durbar Marg and The Old House Restaurant, Durbar Marg will take part in the event.
On March 21, more than 1,500 restaurants worldwide will participate in this event and the French Ambassador Carmona will also host his own Goût de France dinner.