CG NXT GEN outlet inaugurated in Jhamsikhel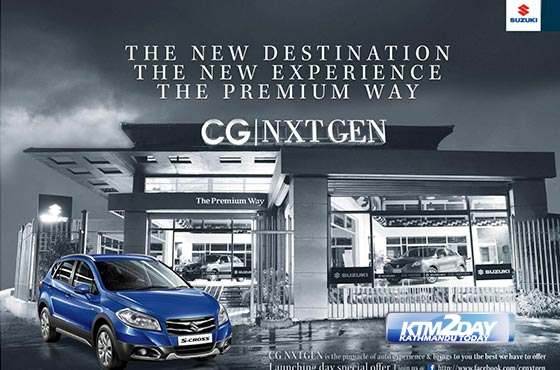 CG Motocorp, A part of Chaudhary Group and a Suzuki car importer in Nepal, opened an outlet dubbed NXT GEN in Jhamsikhel on Wednesday.
The outlet was inaugurated jointly by Arun Kumar Chaudhary, CMD – CG NXT GEN, and Shashank Srivastav, the executive director, International Marketing and Product Planning, of Maruti Suzuki India Ltd.
According to CG Motocorp, CG NXT GEN is a first of its kind initiative aimed to address building customer demand and meet their expectations in terms of quality sales experience.
Officials of CG NXT GEN said the outlet will be "driven by best handpicked sales force from the industry who in-turn will get fully trained to take care of responsibility of understanding customer need and provide tailor-made solutions to meet their needs through world class Suzuki products."
"A high benchmark has been set by the company, focusing on customer experience while purchasing Suzuki vehicles, which will differentiate CG NXT GEN from other competitors' outlets," Karan Chaudhary, executive director of CG NXT GEN said.