Electricity Tariff increased by 19%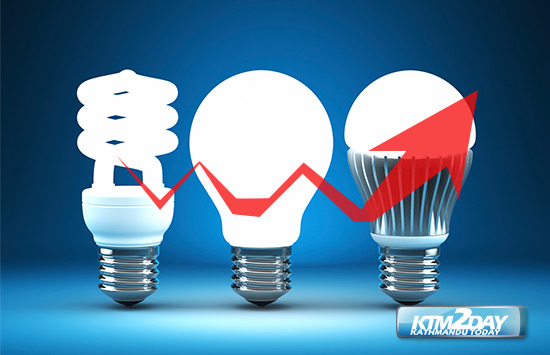 Starting mid-September, electricity bills will go up by 19 per cent, as the Electricity Tariff Fixation Commission(ETFC) has decided to hike per unit rate of electricity from next month.
Moreover, the ETFC is removing the existing provision of minimum charge and has fixed the service charge for consumers. "After removal of the minimum charges, electricity users will be liable to pay only for the quantity they have used," said Jagat Kumar Bhusal, chairperson of the ETFC.
For instance as per the existing tariff system, households that consume 31 to 50 units of electricity have to mandatorily pay Rs 365 based on the per unit rate of Rs 7.30. The tariff is the same whether a household consumes 32 units, 45 units or 50 units. But as per the new tariff system, households will be charged based on the units they have consumed.
For example, after the enforcement of the new tariff system, a household that consumed 32 units of electricity will have to pay only Rs 347.
ETFC has fixed Rs 75 as service charge for 31 to 50 units and per unit rate of Rs 8.50. If a household uses 50 units, it has to pay Rs 500 as per the revised tariff rates. The service charge ranges from Rs 30 to Rs 175 for household users who consume electricity from 20 units to over 400 units.
Household users will not be affected much from the tariff hike because ETFC has fixed the minimal service charges for electricity supply.
The current provision, as per Bhusal, is not scientific for household users because households are compelled to pay minimum charges whether they use electricity or not. "Now household users will have to pay for only the quantity they have used along with minimum service charge," Bhusal said.
The commission has also decided to charge different tariff depending on the type of users.
Per unit electricity tariff has been fixed at Rs 7.80 per unit for rural cottage industries, Rs 9.60 for small industries, Rs 11.20 for trading, Rs 4.30 for irrigation, Rs 5.20 for community drinking water, Rs 13 for industries and Rs 14 for entertainment business.
The last time electricity tariff was revised on August 17, 2012, when it had been increased by 20 per cent.