Huaxin Cement to build $140m cement factory in Dhading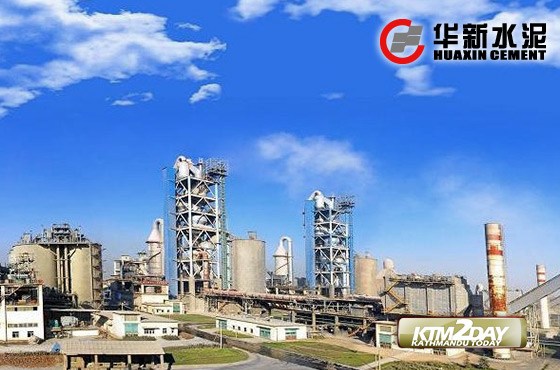 Investment Board Nepal (IBN) on Wednesday initialed a project investment agreement (PIA) with Huaxin Cement Narayani to establish a $140 million cement plant in Dhading district. Huaxin Cement Narayani, a Nepali-Chinese joint venture, will be outlaying the amount as foreign direct investment (FDI).
IBN CEO Maha Prasad Adhikari and Liu Jianguo, overseas development officer of the Chinese company, signed the pact on behalf of their respective organisations. The final agreement will be signed after the agreement is ratified by the respective board of directors of the two parties.
The PIA is an agreement a foreign investor needs to sign with IBN to develop private projects in Nepal. According to IBN, it is a 'marketing document' to show that Nepal is a FDI-friendly country and attract FDI by providing many facilities to potential foreign investors.
The PIA is an agreement which will remind the government and the foreign venture of their obligations, and protect the interest of the foreign investor in Nepal. The pact will also assure that the foreign venture, despite the huge foreign investment, will receive treatment as a domestic company in Nepal. The Chinese venture obtained the FDI approval from IBN in December 2015. The company was registered at the Company Registrar Office and at the Department of Industry recently, making it eligible to bring funds to make payments to IBN to start PIA negotiations. According to regulations, investors have to pay a pre-negotiation and agreement execution fee of Rs100,000, or 0.2 percent of the project cost, whichever is higher. Huaxin Cement Narayani has acquired a limestone mine, the key raw material needed to manufacture cement, at Panikharkha in Dhading. The factory will produce 3,000 tonnes of cement daily and create 1,000 jobs.
The recent development reveals much about the improved investment climate in Nepal, said Adhikari, speaking at the signing ceremony. This is the second time IBN has signed a PIA with a private company. Last September, the board signed the first ever PIA with Hongshi Shivam Cement which is making an investment of $359.2 million.