Volkswagen Touareg-R Launched in Nepali market with Full Luxury Features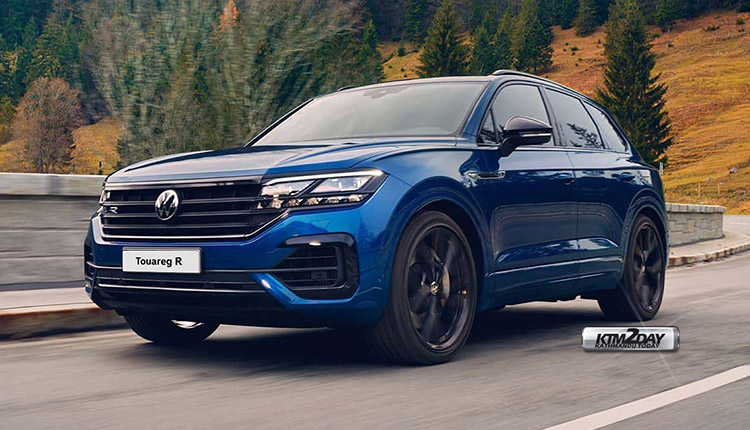 Pooja International Nepal Pvt. Ltd., the official distributor of Volkswagen vehicles for Nepal, has introduced the company's top range flagship model Touareg-R in Nepal. The company has stated that the already popular Touareg has now added many features along with R-treatment. .
Volkswagen is known worldwide for its class-leading large SUVs. The new SUV Touareg-R is powered by a world-famous 6-cylinder V engine (6.3-liter, turbocharged petrol engine) that generates 340 PS of power at 5300-6400 rpm and 450 Nm of torque at 1370-4500 rpm.
The Volkswagen Touareg was developed by the Porsche and Volkswagen Group as a joint venture project involving the Audi and Volkswagen brands. Designer Frank Bruce has designed the new Touareg-R. It shares the same platform and many technologies from Audi Q7, Porsche Cayenne, Bentley Bentayga and the Lamborghini Urus.
The Touareg-R is a large, fun-to-drive luxury SUV produced by the German carmaker Volkswagen Group at its Bratislava plant since 2002. The Volkswagen Touareg brand officially stepped in Nepali market in the year 2010, and is Volkswagen model favored by the upper classes of the Touareg society. Since the sale in 2010, a new benchmark has been established in the Touareg-R SUV segment.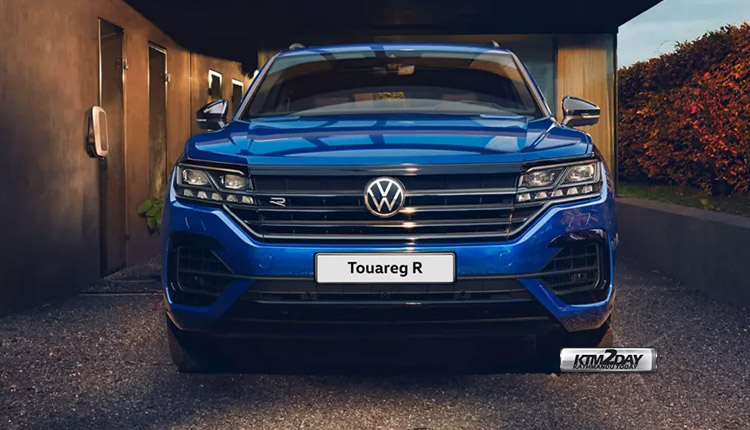 According to the company, the new Touareg-R has eight-speed automatic gearbox, 20-inch alloy wheels, traction control and four-wheel drive. It gives the feeling of seamless driving even in extremely adverse weather and roads.
The company says that there are many new features in the Touareg-R including 15-inch infotainment system with AR gestures, 12-inch cluster panel, heated seat, front massage seat, auto hold control, full panoramic sunroof, rear LED taillight, hill decent assist, head up display, tire pressure monitoring, etc.. There are various modern features like 4 subwoofers with 14 speakers from Dynaudio Consequence loudspeaker.
Special features of the Touareg-R include active air suspension, all-wheel steering, ABS Plus and differential lock. Air suspension provides more comfort to the driver by increasing the height of the vehicle as well as reducing the vibration while driving.
The advantage of having all-wheel steering in high speed conditions is that when changing lanes, and at high speeds the angle is less inclined and the vehicle becomes more stable. Differential lock forces all wheels to rotate at the same speed regardless of friction. With all these features, the company claims that the journey with Touareg-R is smooth on terrain and difficult roads.
The Touareg-R is available with a stylish bold exterior and fresh and vibrant designs. The car's dashboard with infotainment system with augmented reality has further enhanced its premium appeal. It also features a frameless interior rear view mirror, auto dimming and auto foldable side mirror, sensor control luggage compartment with 810 liters of boot space. Thanks to all these modern-day connectivity features and various assist, comfort, lighting and infotainment systems, Touareg has already guided future features to other cars.
Capable of both low emission and impressive performance, the Touareg-R can reach speeds of 0 to 100 kmph in 5.9 seconds and has a top speed of 250 kmph.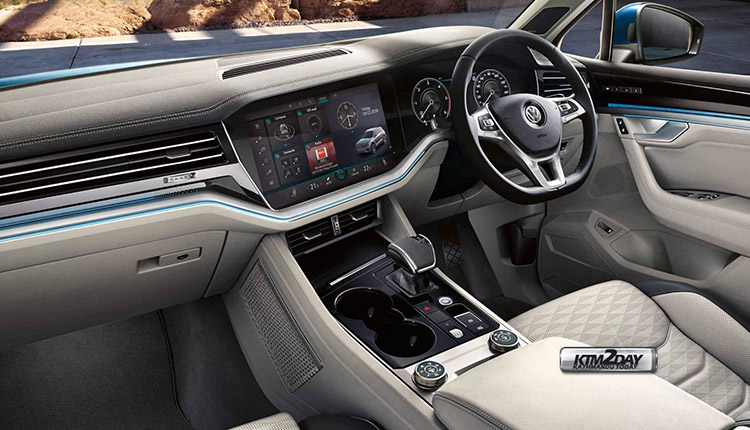 It has proved to be the cornerstone of the brand's largest model and technology campaign. Due to its attractive design, innovative operating, ease and safety system and the high quality materials used in it and its craftsmanship, the Volkswagen Touareg-R has been able to stay in the top class position even in premium class SUV.
Touareg-R receives a five-star safety rating from Euro NCAP, which covers 89 percent and 86 percent, respectively, for the protection of adults and children. Due to all these technical and various features, the company claims that the Touareg-R is not just a normal Volkswagen vehicle but a "Boss-Wagon" with a complete luxury package.
Volkswagen Touareg-R Price in Nepal
With the arrival of the new SUV Touareg-R, it is believed to further strengthen its presence in the market. The company has set a starting price of Rs 32.5 million(Rs. 3.25 Crore) for the new Touareg-R. It will compete with BMW X5 and Range Rover Sports.