Buddha Air to begin direct flights between Pokhara and Nepalgunj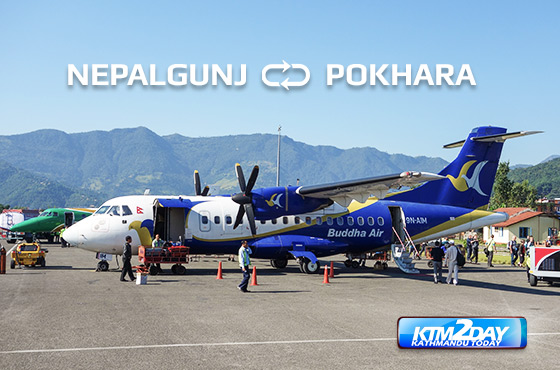 Buddha Air will be expanding its direct flight services in the domestic network. It has already started operating direct flights from Pokhara – Bharatpur – Pokhara, and Pokhara – Bhairahawa – Pokhara since 15 September 2017, and has also been operating direct flights to Biratnagar – Tumlingtar – Biratnagar since 12 June 2011.
In the process of facilitating passengers, Buddha Air will be operating direct flights from Pokhara – Nepalgunj – Pokhara from 14 April 2018.
The tentative plan is to operate one flight daily to connect Pokhara and Nepalgunj.
Flight frequency for this route will change according to the passenger demand.
Operating this route will ease the travels for both domestic and international tourists. It will also provide a convenient link to Bardia National Park and Mansarobar, which would boost local tourism.
Buddha Air is currently operating flights to 13 domestic destinations and to Varanasi, India.