Louis Philippe opens exclusive outlet in Labim Mall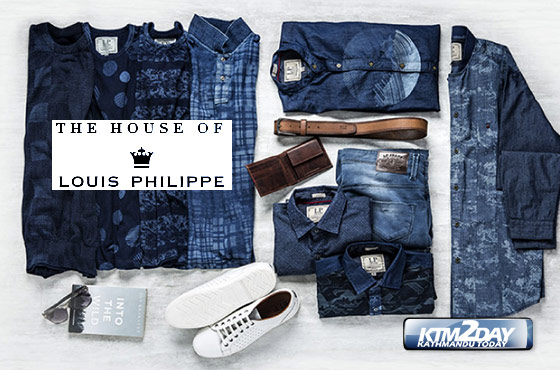 Aditya Birla Fashion and Retail Ltd. announced its premium menswear brand, Louis Philippe's foray into Nepal with the launch of its first exclusive brand outlet at Labim Mall, Lalitpur. After having established its presence across international markets such as UAE, Qatar, Oman, Saudi Arabia, Bahrain, Kuwait & Sri Lanka, the brand is all set to launch in Nepal.
India's Ambassador to Nepal, Manjeev Singh Puri and Vikram Shivadas, Director, International Markets, Aditya Birla Fashion and Retail Ltd inaugurated the store.
Speaking on the occasion, Director Shivadas, said, that following the launch of Louis Philippe's exclusive brand outlet, the company has pan plan to cater to the growing need for high-quality crafted menswear adding that Nepal is a growing apparel market with an increasing number of urban men inclining towards premium apparel that is fashionable, elegant, with superior craftsmanship and great quality.
He said that with the launch of Louis Philippe, the company will be able to address this increasing demand with the right offering and we are confident that there will be a great response from the customers towards the brand.
Louis Philippe is a leader in the premium menswear segment in India. An epitome of elegance, the brand epitomizes fine clothing offering a range of formal, semi-formal clothing and accessories.
Addressing the needs of the style-conscious man, the brand's clothing range boasts of a collection of suits, shirts, trousers, blazers, waistcoats, t-shirts and denims.