Esewa steps into ecommerce business with EsewaPasal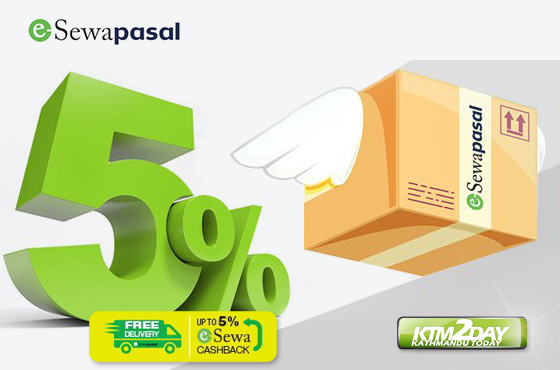 BhatBhateniOnline.com, one of Nepal's popular online shopping portal, has been acquired by F1Soft International, the owners of eSewa – Nepal's first and leading online payment platform.
Issuing a press statement following the acquisition of the portal on Monday, eSewa stated that the website will now be rebranded and operated as eSewaPasal.com.
"The acquisition is based on our intent to make online shopping accessible, affordable and convenient for people living in Nepal," said Biswas Dhakal, Chairman of F1Soft International, "We have decided to operate it as eSewaPasal.com to as people can instantly connect with the popular eSewa brand."
Likewise, Manish Shrestha, CEO of eSewaPasal.com, said that being associated with F1Soft presents the opportunity to create a huge impact in the online shopping business.
"The future is digital and the wave of online shopping will hit Nepal very soon," said Shrestha, "Our association with F1Soft gives us the resources to maximise this opportunity and our aim is to change the landscape of online shopping in Nepal in the next few years."
CEO Shrestha further informed that eSewaPasal.com has also come up with a variety of attractive offers and discounts on a wide range of products including free delivery within 24 hours of order.