Dhalkebar substation to facilitate in energy import and export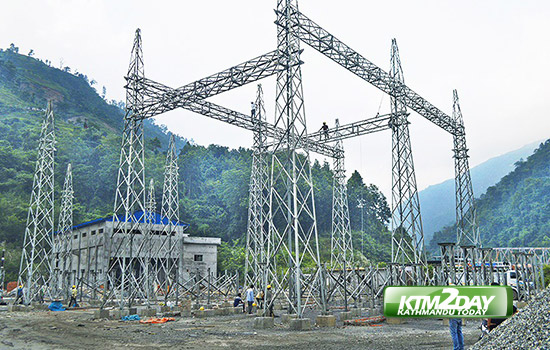 Nepal Electricity Authority (NEA), the state-owned power utility has completed charging its Dhalkebar substation, enabling it to import more electricity from India via Dhalkebar-Muzaffarpur cross-border transmission line during the next dry season. The power utility stopped importing power from the cross-border line for four days starting from Monday and completed charging on Thursday night, according to NEA Managing Director Kulman Ghising.
Although the power utility completed the construction of the substation in July, it took some time to charge the substation as it had to stop the import of electricity from India before charging. The 220/132kV substation in the eastern region of country will help the NEA to increase its electricity import from the Dhalkebar-Muzaffarpur power line to 310MW from the current 160MW of electricity. Before the substation came into operation, the power utility was using a rented transformer from India to import the electricity.
Currently, the power utility is importing around 100MW of electricity via the Dhalkebar-Muzaffarpur power line. However, the import will go up during the dry season when electricity generation by domestic hydropower projects decline with the fall in water level in the rivers where the power plants are located.
"We have prepared the infrastructure to import larger quantum of power from India when our production doesn't meet the domestic demand," said Prabal Adhikari, spokesperson at the NEA.
The substation will also be useful to export electricity to India once there is surplus energy. As claimed by NEA, over 750MW of electricity is expected to be added to the national grid within this fiscal year and Nepal will soon be able to export electricity during the wet season when hydropower plants start producing electricity at the installed capacity.
"The substation will be crucial to evacuate the electricity generated by the 456MW Upper Tamakosi Hydropower Project to India," said Adhikari.
The NEA took more than four years and two contractors to complete the construction of the substation. The power utility originally hired Central Power Grid International Economic and Trade Corporation, a Chinese company to build the substation in June 2014.
As per the deal signed between the NEA and the Chinese company, the substation should have been up and running by September 2015. However, deliberate delays by the contractor led to the deadline being extended for the third time to May 31, 2017. After that deadline passed, the NEA fired the Chinese contractor and hired Telmos Electronic—an Indian contractor, to complete the remaining 5 percent of the job. The Indian contractor completed the construction of the substation in July 2018.