Huawei Mate 20 Lite officially launched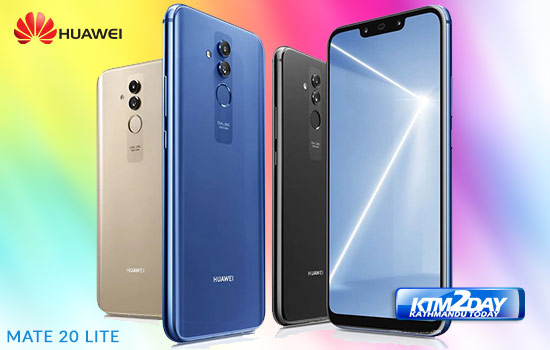 Huawei is all set to launch its next generation of flagship smartphones later this year, which would include the Mate 20, Mate 20 Pro, and Mate 20 Lite. Among these the Mate 20 Lite has been launched in Poland, and is now available to buy.
According to Polish website Tabletowo, the Huawei Mate 20 Lite features a 6.3-inch Full-HD+ display that has a 2340×1080 pixels screen resolution at a pixel density of 409ppi, and 19.5:9 aspect ratio. The Huawei Mate 20 Lite has a notched display unlike the last edition, and now boasts a screen-to-body ratio of 81 percent.
Also Read —
Huawei Mate 20 –  Specs Features and Price 
Huawei Mate 20 Pro –  Specs Features and Price 
Huawei Mate 20 X – Gaming Smartphone – Specs Features and Price 
Huawei Mate 20 RS Porche Design –  Specs Features and Price 
As you'd expect, the Mate 20 Lite is an upgrade over its predecessor, the Mate 10 Lite, on basically all fronts. Make no mistake, the Huawei Mate 10 Lite is a great device, but at its launch price of €399, there were plenty of other devices with more powerful specs and features than what this device offered. The story is the same when it comes to the Huawei P20 Lite, where, like the Mate 10 Lite, you come across the Kirin 659 chipset. Well, this is no more as the Mate 20 Lite now comes with a more powerful processor in the shape of Kirin 710, but memory options remain unchanged.
And the new processor uses a ARM Mali G5 GPU which performs 1.3 times better than the one on Kirin 659. The phone comes with 4GB RAM and 64GB internal storage.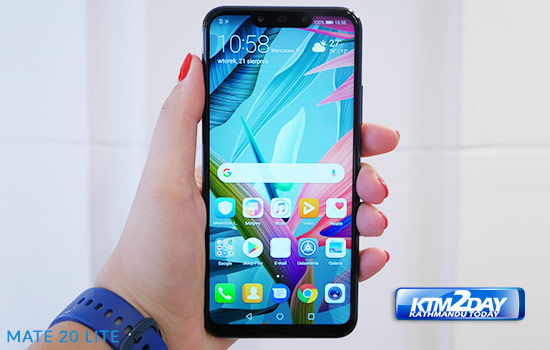 The Mate 10 Lite made headlines with its quad-lens camera system, something the Mate 20 Lite is keen to keep and further improve with new camera lenses and software-related tricks. The screen has also gotten bigger, this time around with a notch at the top, but the resolution remains unchanged.
In terms of camera, the phone comes with a vertical dual-rear camera setup with a 20-megapixel primary sensor and a f/1.8 aperture lens, and another 2-megapixel sensor. On the front of the phone there is also a dual-camera setup with a 24-megapixel primary sensor, and a 2-megapixel secondary sensor. It comes with face unlock feature.
The phone comes with NFC and dual-SIM support, dual-band Wi-Fi — 2.4GHz and 5GHz for connectivity, and a fingerprint scanner on the back below the cameras for security. The micro-USB has been replaced with a USB Type-C port. The Huawei Mate 20 Lite runs Android 8.1 Oreo OS with EMUI 8.2 over it. The phone comes with a 3,750mAh battery battery with fast charging support.
In terms of color options, the Huawei Mate 20 Lite comes in blue, gold and black, and is priced at PLN 1,599 in Poland which is roughly NRs 49,200.
Related Post —
Huawei Mate 20 –  Specs Features and Price 
Huawei Mate 20 Pro –  Specs Features and Price 
Huawei Mate 20 X – Gaming Smartphone – Specs Features and Price 
Huawei Mate 20 RS Porche Design –  Specs Features and Price