Furniture and Furnishing Expo 2018 at Bhrikutimandap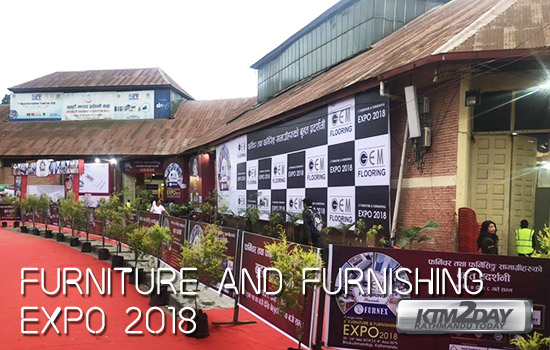 The 6th edition of the Furniture and Furnishing Expo 2018 kicked off yesterday at the premises of Bhrikutimandap. The five-day event has been organised by the Nepal Furniture and Furnishing Association (NFFA).
Speaking at the inauguration ceremony of the expo, Rajesh Kaji Shrestha, president of Nepal Chamber of Commerce (NCC), touched upon various topics related to the furniture industry in Nepal.
He talked about how Nepal has to change its status of being a 'wood-importing' country to a 'wood-exporting' country, sharing that Nepal currently imports wood worth more than Rs7 billion annually. Similarly, he talked about how the chamber has been negotiating with the government to supply the 200,000 trees that are being cut down for the construction of the Nijgadh Airport to the furniture industry.
He also requested the organisers to urge international furniture and furnishing companies to participate in the expo.
"The NCC is ready to support it. This way we can market our products on an international level," he said. Rajesh Agrawal, president of NFFA, said that if the association receives support from the NCC, then next year's expo will go international.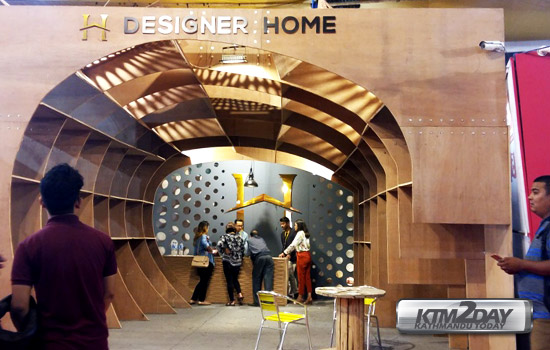 Currently, approximately 60 percent of the market demand for furniture is being fulfilled by the domestic market. Many new companies in the flooring sector are also emerging, said Bhupendra Giri, president of Nepal Federation of Furniture and Furnishing Entrepreneurs.
The expo will see 100 stalls, with participation from 80 flooring and furniture companies, from which 50 percent are national brands and 50 percent are international.
Also read – NADA Auto Show 2018 concludes with sales worth Rs.5 billion
The expo is also offering Dashain sale and stock clearance at a very reasonable price. Organisers are expecting more than 70,000 visitors this year.
According to the organisers, the major attraction of this year's expo is the kitchen, bedroom, and bathroom furniture, including outdoor furniture, interior designing and carpet, marble and other materials. Similarly, the expo also showcases carpet, curtain, mattresses and decor items for homes, offices, along with home appliances.
The expo will also provide information regarding the use and structure of furniture to visitors. "The expo will be beneficial for both furniture traders and buyers," said Suvendra Joshi, coordinator of the expo.