Nepal joins Oscars race with 'Panchayat'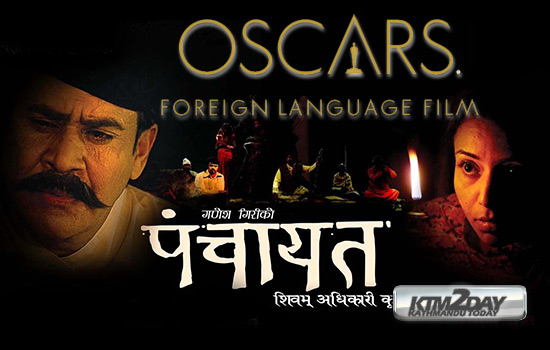 Nepal has officially chosen 'Panchayat' to be submitted under the 'foreign language film' category at the 91st Oscars set to be held next year.
The film which is written and directed by Shivam Adhikari is the story of a girl from the 1970s who faces social taboos associated with menstruation, reported the Hollywood Reporter.
The film portrays the Chhaupadi tradition in Nepal which prohibits Hindu women and girls from taking part in normal family activities while menstruating since it is considered "impure".
The movie was a hit with the critics in Nepal after its release in March.
Till date, Nepal received only one nomination at the Oscars back in 1999 for its film 'Caravan' under the said category.