Hyatt Regency Kathmandu bags World Travel Awards 2018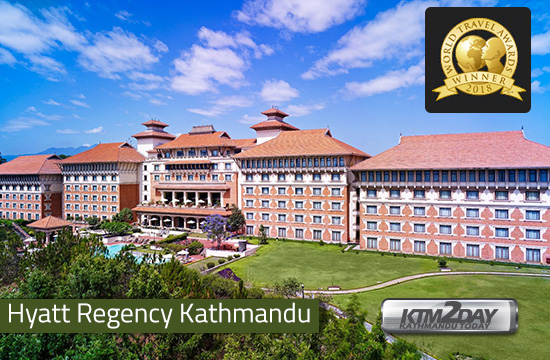 Hyatt Regency Kathmandu has been recognised by World Travel Awards (WTA) as Nepal's Leading Hotel once again for 2018 after having won it in 2017 as well as for the years 2008, 2009, 2011, 2013 and 2016.
In a press statement released by the hotel, General Manager Rajesh Ramdas, said, "What an incredible achievement it is. The World Travel Awards is the most prestigious, comprehensive and sought-after awards programme in the global travel and tourism industry, and to have won it is truly commendable."
The World Travel Awards was established in 1993 to acknowledge, reward and celebrate excellence across all sectors of the tourism industry. Today, the WTA brand is recognised globally as the ultimate hallmark of quality, with winners setting the benchmark to which all others aspire.
Each year, WTA covers the globe with a series of regional gala ceremonies staged to recognise and celebrate individual and collective success within each key geographical region.