NIBL launches Mastercard intl' and domestic debit cards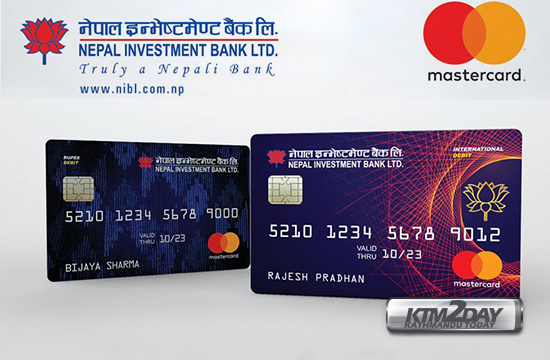 Nepal Investment Bank Ltd (NIBL), in partnership with MasterCard, has introduced NIBL MasterCard standard domestic and international debit cards.
Launched on the auspicious occasion of Dashain and Tihar, these debit cards provide seamless, safe and secure domestic and international digital payment solutions for the bank's customers, as per a media release.
Also read — Esewa – Pay your bills online 
As part of the launch offer, NIBL customers will receive a waiver of issuance fee as well as attractive cash backs for the first three months. Talking about the launch, Prithivi B Pande, chairman of NIBL, said, "We are excited to announce our partnership with MasterCard as it will allow NIBL to provide domestic and international debit payment solutions to our customers, along with attractive offers and discounts."
According to Vikas Varma, senior vice president of Account Management for South Asia, MasterCard, MasterCard's partnership with NIBL to launch a bouquet of payment solutions will play an important role in further accelerating digital payments in the region.