Ncell Centre opens in New Baneshwor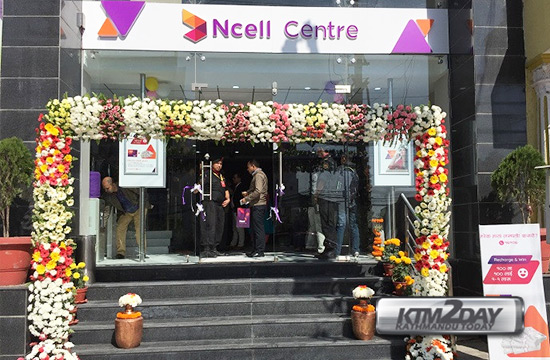 Ncell officially inaugurated the Ncell Centre in New Baneshwor, on Thursday, in a new set up that goes in line with the company's new brand promise 'Today, Tomorrow, Together' and provides all customer services from a single touch-point.
Also read – Ncell brings 'Recharge and Win' offer
Ncell customers can acquire all services, ranging from general enquiry on products and services to SIM subscription to internet setting to various enterprise services from the newly opened centre.
The centre also caters to upgradation of SIM cards to 4G, change of SIM and mobile number, modification of CUG numbers, biz plans, international roaming, bill payments, balance recharge and transfer, among others.
The centre will be open from 9am to 7pm on weekdays and from 9am to 5:30pm on Saturdays. Ncell operates 30 Ncell Centres across country.