Scooters demand high in Nepali two-wheeler market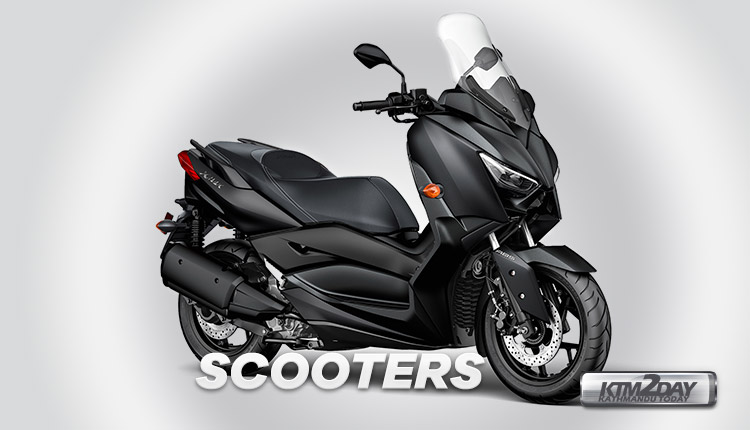 The demand for scooters has been skyrocketing in recent years due to growing urbanisation and inadequate public transport facilities for daily commutes.
Scooters have become one of the easiest means of transportation in the country and are becoming a necessity in every family due to its easy to ride nature and ability to carry goods, said a domestic dealer. Similarly, surging middle class income has also made purchasing two wheelers possible, said dealers.
Due to its convenient features, scooters are not only popular among female riders but also among male and middle-aged riders.
According to domestic scooter dealers, customers are looking for unique and advanced features such as combined and integrated braking system, external fuel filling, bigger wheels with tubeless tyres, telescopic front suspension and easy accessible kick start.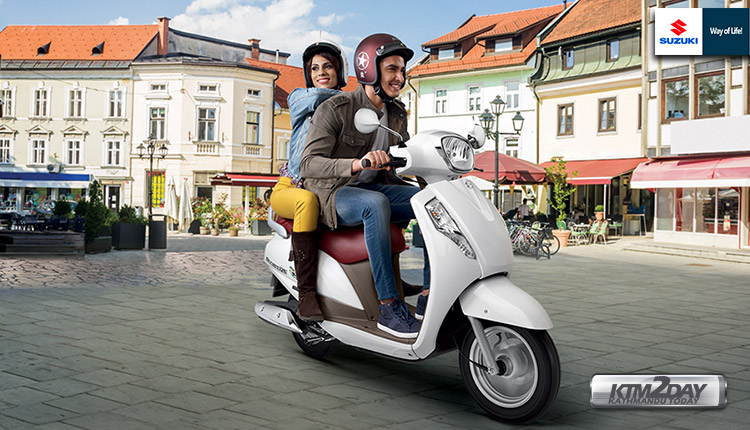 Similarly, anti theft system, extra bag hooks, boot light, adjustable seat height and mobile charger are some other features that customers look for while buying a scooter.
According to Ramesh Danekhu, assistant manager, corporate communications and marketing at Morang Auto Works, scooters make up 35 percent of all sales in the two wheeler segment.
"A scooter has become a necessity in every family as it is easy to ride one even in narrow roads and heavy traffic. It can be taken while on a shopping trip or longer journeys as it's under seat storage allows one to carry goods," he said.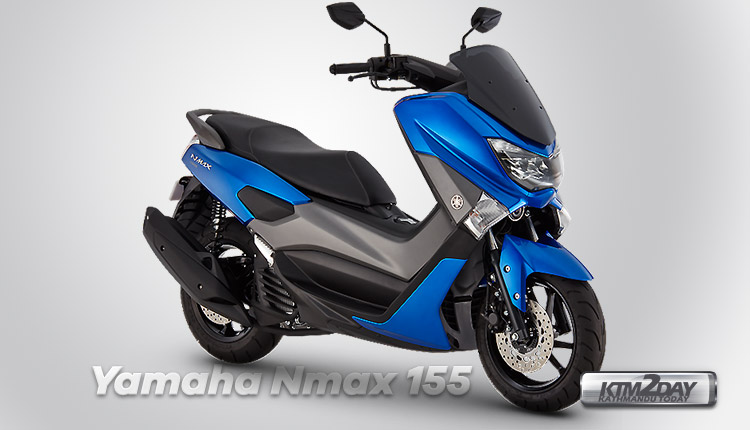 Danekhu said that customers look to Yamaha scooters for their style and comfort. The company offers three models—Ray Z, Ray ZR and Fascino—with prices starting from Rs184,900 to Rs201, 900. Similarly, the company plans to launch Yamaha Nmax 155 as soon the scooter is launched in India next year. According to Yamaha, sales in the scooter segment has surged by 12.5 percent in the first four months of the fiscal year.
Scooters with big engines are selling particularly well among male riders, said Ajay Pratap Singh, assistant sales manager at VG Suzuki. He added that scooters with a classic design are selling like hot cakes nowadays.
Nijen Lal Shrestha, media executive at Honda Nepal said that the demand for scooters is rising because both male and female prefer scooters. Similarly, sales have increased in the Terai region as well, which was previously dominated by commuter segment bikes.
Honda is recording growth of eight percent annually in the scooter segment, he said. The company moves the most number of scooters in the country, selling over 52,000 units each year. This has allowed Honda to hold a lion's share of the scooter market in Nepal, at 90 percent.
According to Shrestha, Honda Aviator has gained popularity in the country due to its design, power and semi-metallic body. Honda Nepal also offers Dio, Activa, Grazia and Navi scooters in the country.
"We have 115 service stations across the country. We even provide 'ghar dailo' (on the spot) service along with 24×7 emergency services," said Shrestha. Similarly, the company plans to bring new variants of their scooter models in the future, he said.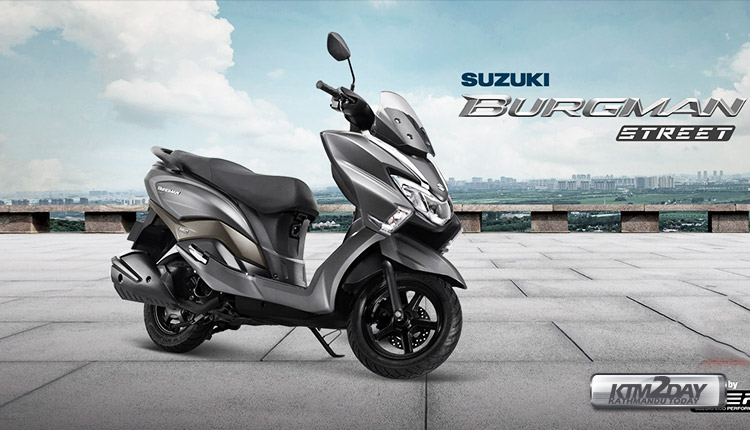 Similarly, VG Suzuki, the authorised distributor of Suzuki bikes and scooters in Nepal, recently launched the Burgman 125 scooter in the market. According to Singh, the company sold around 400 units shortly after its launch. Priced at Rs229,000, the newly launched scooter features ground clearance of 160mm, space to hold a one litre water bottle, mobile charging outlet, 21.5 litre storage space, LED headlamp unit, front disc brake and more.
According to domestic dealers, a total of 38,000 scooters were sold until mid November this year.