Online Grocery Shopping in Nepal proves to be a cheaper option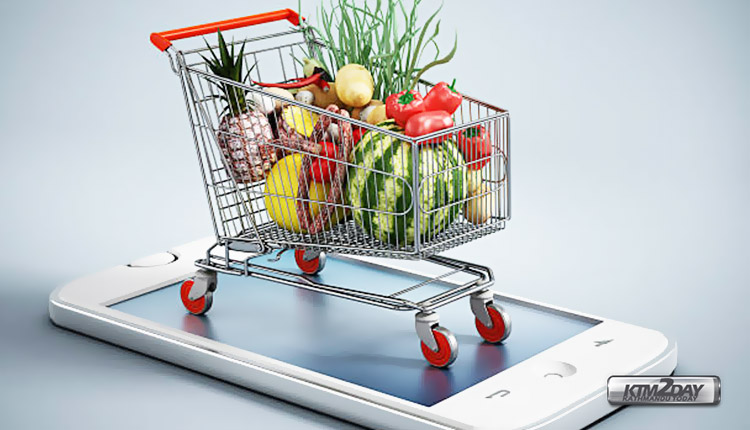 Tech savvy people who can't find time in their day to go shop for groceries and goods are buying them online instead. The attraction of buying groceries online is instant, from availability of national and international brands in one easy accessible location, delivery services to cheaper pricing.
All of these have made it attractive for customers to shop online for groceries and goods, according to domestic firms offering such services.
The online grocery business has been growing at a rapid pace, said online grocery service providers, who buy goods directly from vendors and can then sell them at lower prices compared to buying at a traditional brick and mortar store.
However, the traditional brick and mortar stores are also hopping onto the online shopping bandwagon by selling their products online.
Sagar Dev Bhatta, founder of Mero Kirana said that quality, price and convenience are the major factors behind the surge in people using online grocery portals. He expects that if the growth continues at its present trajectory, the online grocery market will cover 20 to 30 percent of the actual market.
Metro Tarkari a popular online vegetable service provider, has been making 10 percent monthly growth, said Anil Basnet, founder of Metrotarkari.com. "We are able to make 100 percent growth annually," he said. In the beginning, the company only received 20 to 40 orders per day. Now, they process over 200 orders per day with orders weighing 15kg on average.
Basnet said that the company buys 50 percent of vegetables directly from the farmers while the remaining is sourced from local suppliers. As the company purchases vegetables straight from the farmers, customers are able to buy vegetables at cheaper rates from us compared to the market, he said.
A relatively new entrant in the space is E-sewa Pasal, which opened for business seven months ago. According to Unique Pudasaini, category executive at E-sewa Pasal, the sales of online grocery items is increasing by 10 percent monthly. The online site receives 150 daily orders on average daily, he said, adding that the average per order amounts to Rs3,500. Rice, lentils, sugar, salt, cooking oil, CTC tea, noodles and biscuits are some of the bestselling products.
Similarly, Bhatta said that Mero Kirana is making growth of 30 percent growth monthly. The company has been receiving 8,200 orders per day. Payment can be made through cash on delivery and from cards.