Motorola Razr 2019 expected to launch in the coming month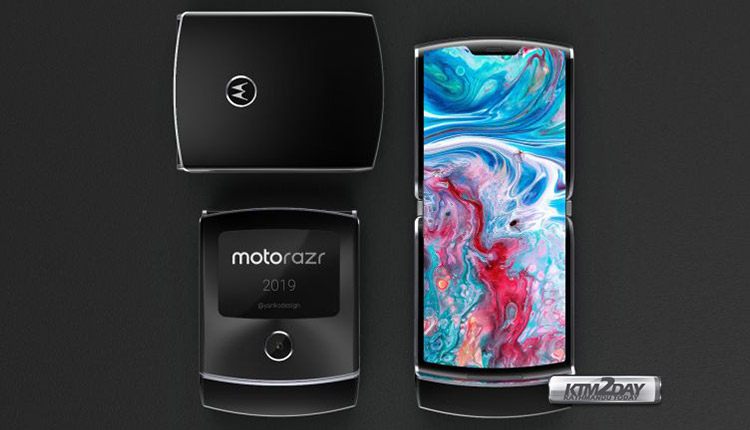 A new battleground that is forming in the smartphone market is the foldable device segment, and Motorola already has its gladiator for the race: the Razr 2019. Bringing the name of the famous line of flip phones, the handset has recently gone through a Bluetooth certification, according to the GSM Arena , which may indicate an imminent launch.
The documents registered in the Launch Studio show that the Razr 2019 could arrive soon in a partnership of Motorola with Verizon, the operator of the United States that will sell the device exclusively, according to rumors.
The Bluetooth certification does not give more detailed information about the Motorola device, but previous leaks give you an idea of ​​what might be coming around. The Razr 2019 should follow the same flip design as the cell phone launched in 2004 and sold about 130 million units. The difference is that the product will have a foldable screen.
According to leaked specs, the Razr 2019 will have a 6.2-inch screen when open vertically and will also bring a smaller display outside to control more basic functions, such as opening the camera quickly.
We do not yet have details of storage, battery and RAM of the device, but rumors indicate that the phone will come with a Snapdragon 710 processor, Qualcomm's premium intermediate model. Thanks to that, the Razr 2019 should arrive with a price more in account compared to the other folding devices already presented by Android manufacturers.
According to previously released information, the Razr 2019 can begin to be sold by Verizon for $ 1,500. Although the value is high when compared to a conventional smartphone, the Samsung Galaxy Fold has a suggested price of $ 1,980 while the Huawei Mate X should check with the figure of $ 2,600.
Apparently, the Razr 2019 will fight with Xiaomi's folding smartphone , the supposed Mi Flex, which can be presented at an interesting price of $ 999.
In this sea of ​​rumors, nothing has yet been confirmed on the foldable smartphone from Motorola, so let's wait and watch what comes around.