Redmi Snapdraon 855 gets a name : Redmi K20 Pro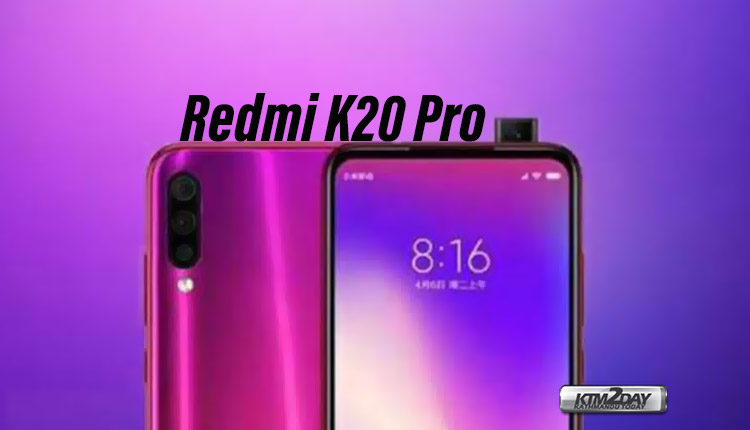 The Redmi flagship smartphone, equipped with the Snapdragon 855 is set to be released soon.
It was suggested that the device will be released under the name Redmi X, however, the vice-president of Xiaomi and the head of the Redmi , Lu Weibing denied this information, saying that the name will be more fancier than the Redmi X.
The following photo, posted on the Chinese social network Weibo, indicates that the new flagship of the subsidiary Xiaomi will be released under the name Redmi K20 Pro.
The photo shows the protective film cover of the Redmi K20 Pro screen, which indicates that the smartphone is based on the Snapdragon 855 single-chip system,comes with a triple 48-megapixel camera, a 20-megapixel front-facing camera, a 6.39-inch AMOLED screen, NFC and a battery capacity of 4000 mAh.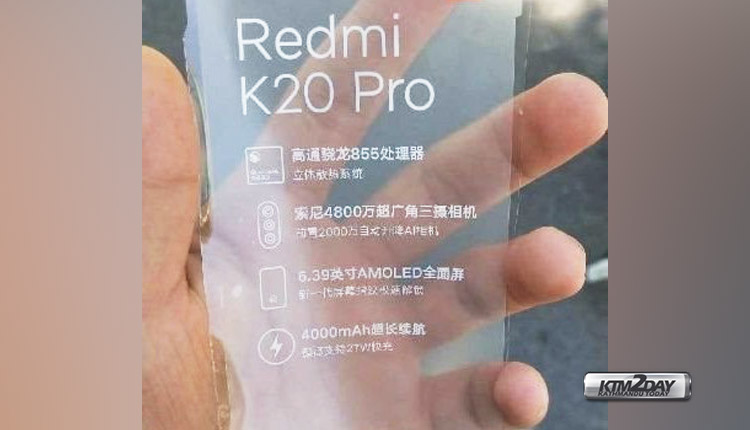 Now, we have a name for the previously speculated Snapdragon 855 Redmi X phone and can address it with a new name Redmi K20 Pro , although it still needs to be confirmed officially from the chinese manufacturer.
To recall its specification , the Redmi K20 Pro will come with Snapdragon 855 with full active display and a pop-up slider front selfie camera. The rear camera setup of 48MP, 13MP and 8 MP borrowed from Mi 9 SE.
It comes with up to 256 GB of internal storage , a 3.5 mm headphone jack and a battery size of capacity 4000mAh.
This could also be Redmi's first pop-up camera smartphone and is expected to come with 32 MP for selfies.
Recently, a leaked video on youtube appeared showing the inner workings of the front selfie pop-up camera with back panel removed.
The flagship device of Redmi now known to the world as Redmi K20 Pro is expected to go in launch this month.