OPPO joins Android Q Beta program and showcases 5G capabilities at Google I/O 2019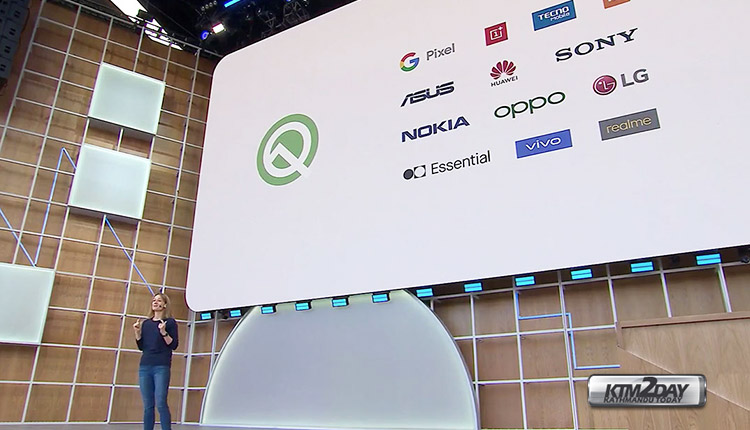 This week OPPO participated in Google I/O 2019, Google's annual developer conference, where the leading smartphone company showcased its strong capabilities in both Android development and 5G technology. During the event, held from May 7-9 at the Shoreline Amphitheater in Mountain View, California, Google announced that OPPO would be joining its Android Q Beta program as one of the OEMs to introduce testing of the next version of Android.
The forthcoming version of Android, Android Q, became available as Beta earlier this year. As an early adopter of the operating system, OPPO featured its newest smartphone 'Reno' in an Android Q Beta demo at I/O, offering software developers in attendance the opportunity to experience and test the device. During the conference, Google also announced that Android Q Beta would be available on OPPO Reno smartphones starting from May 8th.
Andy Wu, Vice President of OPPO, President of OPPO Software Engineering, said: "OPPO places great emphasis on perfecting users' experiences through the integration of hardware and software. We are glad to have Google as an integral and long-standing member of our ecosystem of partners as we deliver extraordinary experiences through innovative OPPO technology."
Reno's inclusion among the first batch of smartphones to offer Android Q Beta for testing underscores OPPO's strong capability in software R&D and its ability to take the lead in responding to the latest technology developments. OPPO will continue to update its Android-based ColorOS system with the latest versions of Android to provide the best possible experiences for users.
As one of the world's first smartphone manufacturers to bring 5G to market, OPPO also showcased its leadership in 5G technologies at the Android Sandbox area at Google I/O. At the Sandbox, attendees were able to demo the new Reno 5G phone and view a video feature on OPPO's vision for the 5G era.
Officially hitting the market in Switzerland on May 1st, OPPO's Reno 5G was the first commercial 5G smartphone to go on sale in Europe. Reno 5G is now available at Swisscom shops across the country and on Swisscom's official website. OPPO will roll out Reno 5G to additional markets worldwide over the coming months.