Redmi Note 7 Series sold 10 million units in global markets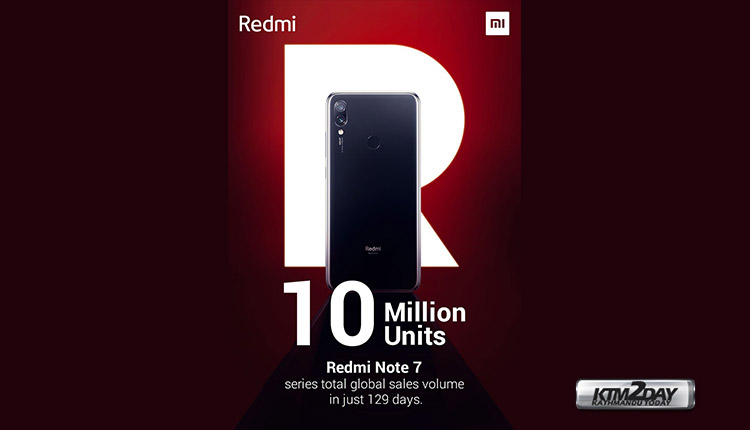 It took only 129 days for the Redmi Note 7 series to reach 10 million sales mark. The good news was shared by Lei Jun, CEO of Xiaomi, in the Weibo social network. These figures include units sold from Redmi Note 7, Redmi Note 7S and Redmi Note 7 Pro.
For Lei Jun, this achieved success is another victory for Xiaomi. These figures reinforce Xiaomi's values, such as "quality and value for money". In addition to the good news, Lei Jun also shared the photograph of the cake celebrating the feat, where several executives of Xiaomi and his Redmi sub-brand meet.
As for the Redmi 7  there are still no sales figures. The device was one of the most affordable selling at just around $100.
Something that was not forgotten by Lei Jun at the time of the festivities was the Redmi K20. Xiaomi's first flagship from the sub-brand is set to launch tomorrow, and the CEO of Xiaomi recalled that, which is the most anticipated smartphone of the moment.
In the mid-range segment currently the Redmi 7 Series phones are offered at best prices with considerably better performance.  Redmi Note 7 currently costs around $190 in global markets. With 4GB of RAM, 64GB of storage and overall version that will not give you problems, if this is your budget, you will hardly find anything better.