iPadOS : A separate operating system for iPads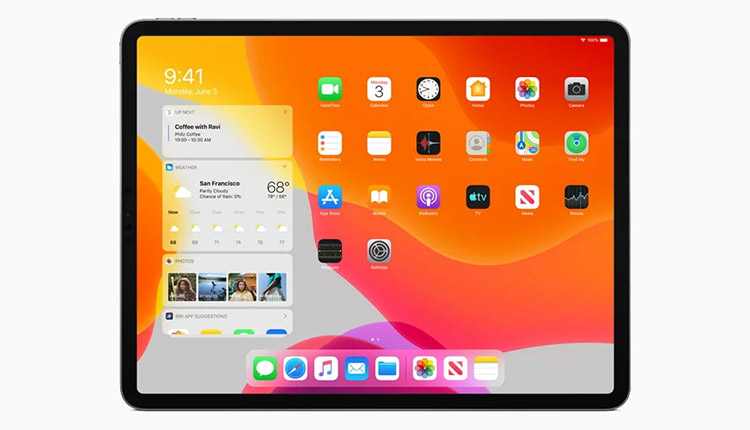 At the annual conference for developers WWDC 2019, Apple introduced the iPad operating system – iPadOS.
Apple added the ability to share folders with other users via iCloud and browse files by columns. Also, the system can recognize files from USB-drives.
In iPadOS, the user can simultaneously launch two windows with one application and drag their contents, as well as pin widgets to the desktop. These features will work in multitasking mode, as noted by Apple.
The most striking innovation was the updated home screen with widgets. They are the same as in the Notification Center. Apple also added more features for multitasking, including gestures. This allows you to switch between multiple applications and drag applications that are nearby.
It is noted that it will be an independent OS, and not ported from smartphones. In this case, the logic of operation, interface, etc. will be similar. Also, iPadOS received an improved Files application with a view, as in the Finder in macOS. iCloud Drive now supports folder sharing, and the application additionally knows how to work with SMB network folders. Finally, the Files support for flash drives, external drives and SD-memory cards. In general, everything that Android has been able to do for many years.
Apple has also improved its Safari browser for iPadOS. In particular, it received a full-fledged download manager, new shortcut keys, the ability to customize the display of each site separately, and so on.
IPadOS solved the problem of lack of third-party fonts. Now they are in the App Store, because you only need to download them and install on the tablet. Apple has also improved the copy and paste feature on iPadOS. Now the "pinch" can be done with three fingers.
The Apple Pencil has also received few other small updates. The stylus is now faster – the delay has decreased from 20 ms to 9 ms. A standard tool palette is available for third-party applications. In general, it can be said that the company has moved away from the "smartphone" OS to a completely independent product. Considering that the iPad is positioned in Cupertino as a replacement for a laptop, this is quite a logical step.
A preliminary iPadOS for developers is already available to participants in the Apple Developer Program on developer.apple.com, and a public beta version will be available to iPadOS users later this month on beta.apple.com. The official iPadOS version will appear this fall and will be available for iPad Air 2 and newer, all iPad Pro models, 5th generation and newer iPads, and iPad mini 4 and newer.