Xiaomi-Meitu Phones with model number CC9 and CC9e appears on the web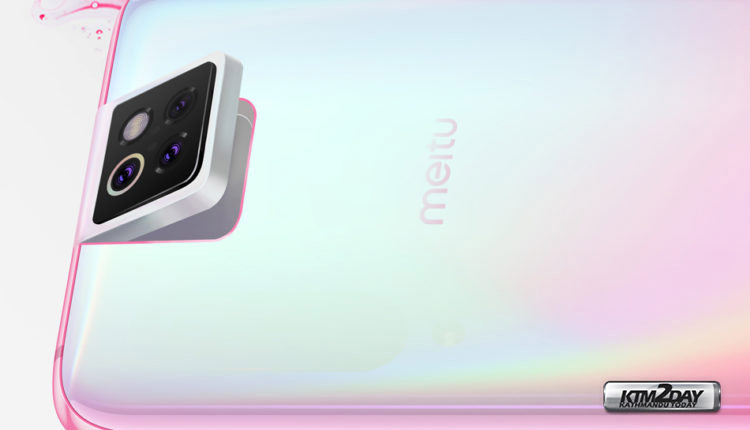 At the end of last year, Xiaomi and Meitu signed an agreement on strategic cooperation. As part of this cooperation, the companies will jointly produce smartphones.
Xiaomi will be responsible for the development of the devices themselves, and Meitu will provide the brand and software technologies for the cameras, or in other words image processing technology.
And the source says that the first batch of smartphone, created in the framework of this cooperation, is going to launch soon. There is an assumption that there will be two models –CC9 and CC9e . It is expected that the first will receive the Snapdragon 730 SoC, and the second – the Snapdragon 710. The devices will come with a  camera that will have a 32-megapixel front camera.
Unfortunately, it is not yet clear in what markets such "hybrids" will be sold and how much they will be priced for. But we will know everything in the near future.
Xiaomi CC9
According to internet tipster Mukul Sharma, the CC9 from joint venture of Xiaomi and Meitu has already been certified by the Chinese regulator 3C under the code designation MDY-10-EC and comes with 18 watts charger.
The device will sport a Snapdragon 710 chipset, and comes equipped with a 32-megapixel front camera and 48-megapixel rear, located on the back is the fingerprint scanner, NFC adapter, 4000 mAh battery. It is expected that the version of this model with 6 GB of RAM and 64 GB of internal flash storage will cost $ 230.
Xiaomi CC9e
The second model CC9e is designated a model number M1904F3BC / T,  and the smartphone will come eqipped with a  Snapdragon 710 or Snapdragon 712 chipset.
Xiaomi Mi CC9e is sports a 6.3-inch IPS-display Full HD +, which has a hole for the front camera. The resolution of the camera will be 32 megapixels, that is, the smartphone is positioned as a device for selfie fans.
The rear panel of the phone could come with 3D glass. The fingerprint sensor is located on the rear panel. A triple rear camera setup with image sensors of 48 megapixel , 8 megapixel and 13 megapixel resolution will be installed as the main camera. The battery capacity is 3300 mAh.
The device includes a charger with a model number MDY-10-EC, which supports fast charging power of up to 18 watts.