Motorola One Pro leaked image show quad-cameras setup on the back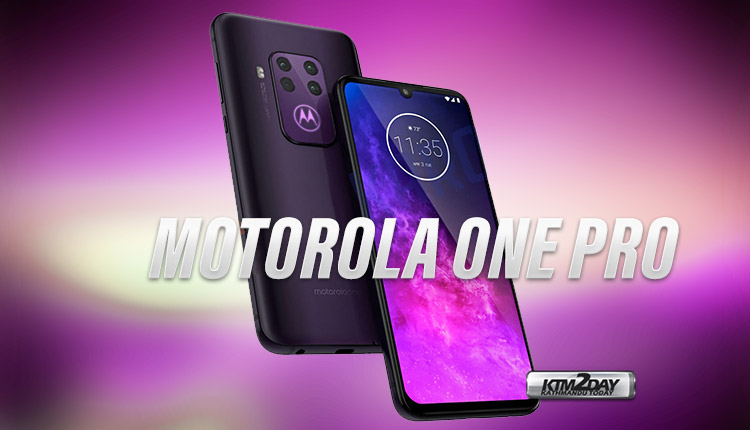 New leak has emerged which could be a possible image of the Motorola One Pro device that appeared with four cameras in the rear, which should bring great quality in the photos.
The Motorola One line debuted last year , and the recent launch of Motorola One Vision also further confirms that a premium version of this line is on the way.
But the big news is the Motorola One Pro that apparently has been leaked, standing out with four camera in the back, something that catches the attention of many people.
Rumors indicate that the Motorola One Pro could apparently be the Moto Z4, but the manufacturer has decided to abandon the naming for the current Moto Z4 with the Snapdragon 675 processor .
This may indicate that the Motorola One Pro stands a good chance of being a premium variant, or at least coming up with better specs than the Moto Z4.
Despite having possibly leaked images, the Motorola One Pro currently does not have any other specifications revealed at this time, but the image speaks a lot of what could be coming.
In the leaked image of the Motorola One Pro we can notice some very interesting items, the great highlight for sure is the rear camera.
We have four cameras on the Motorola One Pro on the back and the main sensor of 48MP, which should be equal to or better than that of the Motorola One Vision, other sensors should be with different angles, one for zoom and another ToF, which is optimized for augmented reality.
The device is set to come with 3.5 mm headphone jack and will not bear the Android One logo on the back. This will be cleared at a later stage whether the device will be part of the Android One program or not.
By not displaying the Android One logo on the back, users most often will not have to worry, since the Motorola system version is very similar to stock Andoid , meaning no system modifications, but the problem may be in the upgrade issue, which may only have one major upgrade after being launched.
Another curiosity is that we did not find the fingerprint sensor in the rear, so we do not know if the device will have the technology integrated into the screen.
Already in the front we have a large screen with thin bezels, at the top we have a notch in a dot shaped to accommodate the selfie camera .
There is no release date yet for the Motorola One Pro and its specifications are not fully known. Please stay tuned for updates.