Samsung launches new SmartThings devices from camera, plug, and light bulb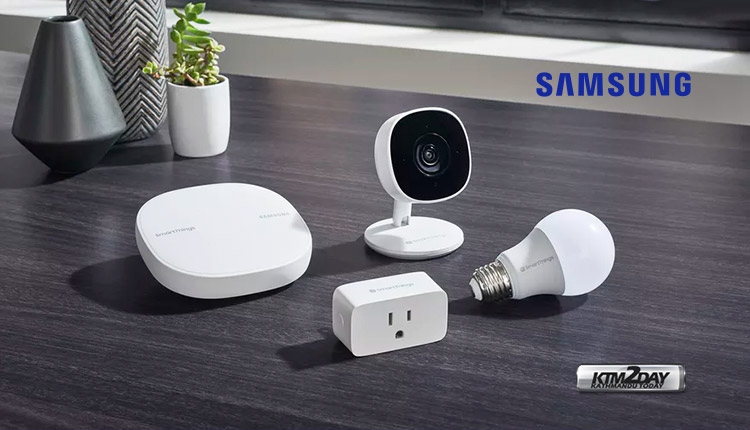 Samsung has just launched 3 distinct products in the Smart Home segment. There are 3 devices you can have at home to make your home integrated with technology. The range is called SmartThings and includes a camera, a power plug and a light bulb.
To compete with the already established players in this segment in the market, Samsung has priced these devices very competitively right inline at a very remarkable price tag.
The surveillance camera : SmartThings Cam
This camera has very interesting features. It has the possibility to shoot in Full HD with a angle of 145 degrees. The camera switches to night vision automatically when the house lights go out. Video is shot with an angled lens and HDR quality.
In addition, the camera sends notifications to the user through an app and can distinguish the movement of objects, animals or cars passing. You can also define zones of activity for the camera to focus on. This equipment costs $ 90.
It also includes an IR feature for night vision and two way audio for communication .
The video feed can be viewed in the SmartThings mobile apps for iOS or Android, or on one of Samsung's FamilyHub refrigerators or a Samsung TV.
SmartThings Wifi Smart Plug
This outlet has the ability to make compatible lights and appliances smarter. Through the application, you can control the devices by voice including, the Alexa assistants, Google Assistant and of course Bixby are compatible.
It's very similar in function to Amazon's Smart Plug, but it's even less expensive. This smart plug can be purchased at a price tag of $ 18 .
SmartThings Smart Bulb
Finally we have an intelligent light bulb that has a simple but useful operation. Through the application SmartThings you can control the intensity of the white light it emits. You can also configure and  automate the lamp to dim or increase the lights at specific times.
The Smart Bulb is a simple 9-watt smart LED light bulb with 806 lumens of rated output. It has a warm white color (2700K) and can be dimmed, but it doesn't have the ability to display other shades of white or a full color spectrum, as some more expensive smart bulbs do.
However, for this you need the Samsung Hub, which costs an additional $ 70.
SmartThings Light Bulb costs $ 10.
Currently, the SmartThings platform works with over 600 compatible devices from 60 different companies.