Micron resumes shipments to Huawei despite Trump ban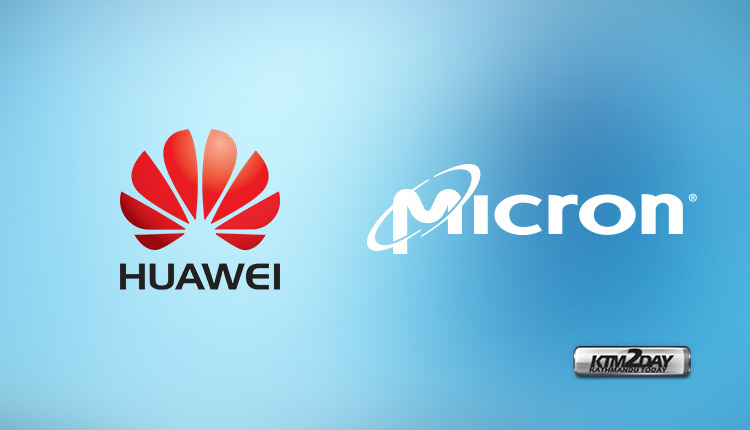 After being blacklisted in the United States, the future of Huawei ceased to look as bright as it used to be, unable to do business with American companies. The consequences of this action by Donald Trump's government were immediate, affecting both Huawei and several US companies.
One of these companies was Micron, responsible for supplying several components to the Chinese manufacturer, which saw its market share and revenue fall considerably due to the problems faced by Huawei. However, it appears that they have re-established their business with Huawei.
How can Micron send products to Huawei?
According to Micron CEO Sanjay Mehrotra, they extensively studied laws that involved banning business with Huawei. They thus discovered a 'loophole' that allowed them to re-establish the supply of components.
If less than 25% of the technology in a chip originates in the U.S., then it's not covered by the ban.
The news had an immediate effect on Micron shares, which rose 11% in just a few hours. This is not a very surprising reaction since Huawei accounted for 13% of the company's annual revenues in 2018.
According to Steven Fox, an analyst at Cross Research, there may be ways for other companies to re-establish some of their connections with Huawei.
Fox says that while most Huawei suppliers will have their headquarters in the United States, they will be able to do business with Huawei through its subsidiaries.
The example given was the English company ARM Holdings, which was banned from licensing its designs to Huawei because some of its materials came from the United States.
Kevin Cassidy, an analyst at Stiful Nicolaus & Co., reveals that there is a very simple way to determine if a particular company's product may or may not be shipped to Huawei. As long as the content of the product in question does not contain more than 25% of US components, it is not covered by the prohibition.