Sony's Legendary Walkman Turns 40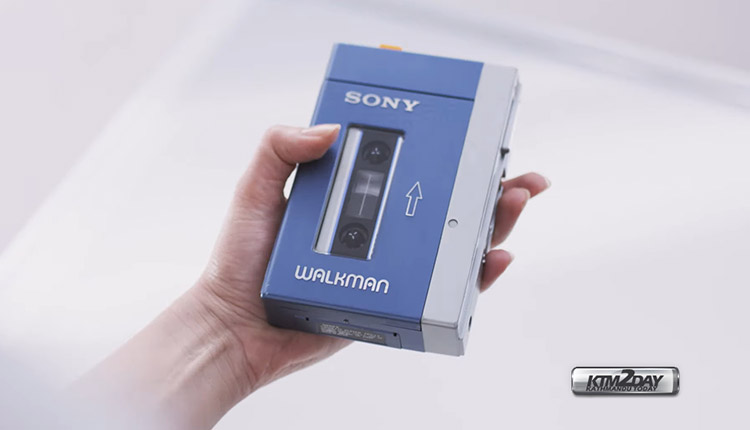 On July 1, 1979, Sony released the iconic Walkman TPS-L2 – it was the first truly portable music player that revolutionized listening to music. Boomboxes and portable radios already existed, but the Walkman redefined music my making it portable and personal.
The engineers of the Japanese corporation were tasked to develop a device that would allow people to listen to music without disturbing others anytime anywhere. The task was completed and Walkman created a history.
Over the past four decades, there have been several changes in the music industry. Cassette players were replaced by CD players, the analog signal was digitized, various formats has emerged for storing music files, and streaming services appeared.
Each of these phenomena, in fact, was revolutionary. But, according to experts, the Walkman player, which radically changed the approach to listening to music – wherever and whenever you want, opened the new window to the world.
Music on the go, favorite songs always with you – became an integral part of the lives of hundreds of millions of people thanks to the Walkman brand, which has become a common noun. Over time, the Walkman became one of the most significant products of Sony, but with increasing competition, especially from the Apple iPod, and a lag in innovations, the company lost ground in the market it created.
By the way, Sony sent its cassette players to retire relatively recently – in 2010. However, the Walkman brand itself continues to exist and is already being used for digital players of the new generation.
This year, from July 1 to September 9, a series of events dedicated to the anniversary will be held at Sony Ginza Park in Tokyo. 40 celebrities will tell about their experience of using the player, will be shown 230 devices from different years of release, reflecting the history of Walkman.
The company is still releasing Walkman flash players in various formats, including in the form of headphones, and with support for Hi-Res Audio. However, they no longer enjoy the former attention of consumers, primarily due to the widespread distribution of smartphones.
Sony has even released a short video showing the Walkman on its YouTube channel and how it has influenced the history of personal devices for listening to music.