Sony introduces new mini-LED TVs and the world's first Quantum Dot OLED Smart TV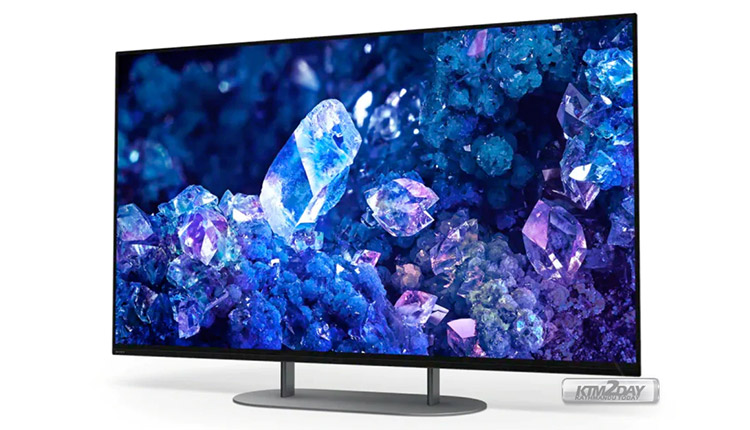 Sony's CES 2022 TV reveals blew everyone away. Sony unveiled a slew of new televisions, including the world's first consumer Quantum Dot OLED TV (or QD-OLED TV), ahead of Samsung.
What's the deal with Samsung?
However, Sony's QD-OLED screens are made by none other than Samsung – the firm that has been rumored to introduce its own QD-OLED televisions at CES 2022, but nothing has transpired so far. Even though QD-OLED panels have been in the works for a long time, its debut on Samsung televisions was stolen by Sony.
MicroLED is a hybrid of OLED and LCD panel technology, and the QD-OLED panels in the new Sony Bravia XR A95K TV represent a kind of bridge between the two. Think of it as a new display technology variation that might allow corporations to provide the best-in-class visual quality without having to deal with difficulties with OLED panels.
What value does the QD-OLED panel add?
These panels preserve the infinite blacks, contrast, and color richness of an OLED panel, as well as the good qualities of quantum dot LED panels, such as improved brightness and increased color reproduction at high brightness settings. In terms of display technology, this isn't quite as revolutionary as MicroLEDs, but it's still an essential step forward.
PlayStation 5 consoles can take advantage of the variable refresh rate and features like Auto HDR Tone Mapping on the flagship model. As in 2022, Sony will be using the Google TV interface on their TVs, which means you'll always have the most current software. Even more interesting is its unique stand, which allows the TV to be placed in front or behind it, depending on how you choose to watch it. The ports are conveniently positioned on the rear of the device, making connectivity a breeze.
In addition to the Bravia XR A95K TV, the Bravia A90K and the Bravia A80K TVs also employ OLED display panels from LG Display. And that's how Sony and Samsung are continuing their connection. The soundbar on the A95K is precisely positioned beneath the monitor thanks to the stand it comes with.
MiniLED panels are used in Sony's new line of non-OLED TVs. The Z9K has an 8K display, while the Sony Bravia XR X95K has a 4K panel. In order to precisely regulate the full-array local dimming backlight in these TVs, Sony has adopted "backlight master drive."
Sony Master Series Z9K specifications
This new Master Series Z9K series is part of Sony's new Mini LED portfolio and features an XR Backlight Master Drive technology to increase brightness and deepen blacks. Among the Master Series Z9K features is Sony's innovative Acoustic Multi Audio technology, which allows the sound to be matched to the visual elements on the screen.
Sony also launched a new series of 4K LED televisions using the same Acoustic Multi Audio technology as its Mini LED televisions, but in sizes ranging from 55 inches to 85 inches.
To ensure that Netflix shows look as near to what the author meant them to in every lighting condition, Sony's new Bravia XR line of TVs includes a Netflix Adaptive Calibrated Mode. This means that when connected to a PS5, all of the new TVs will automatically optimize their settings to offer you with the greatest possible visual quality.