Chevrolet unveils it's first Electric Pickup 2024 Silverado EV at CES 2022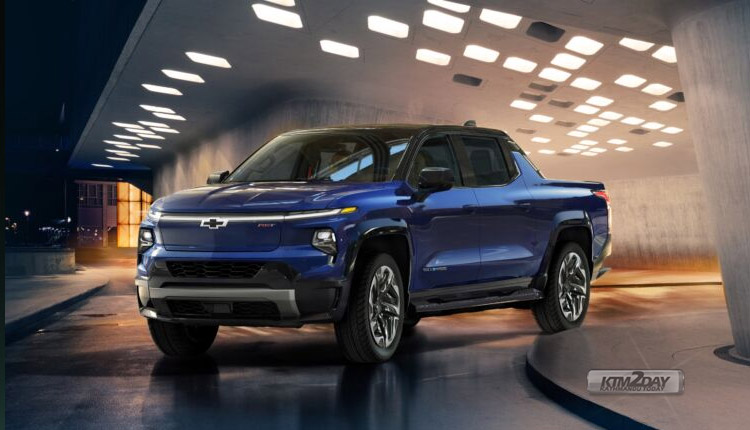 On Wednesday, General Motors presented its next electric vehicle during its keynote address at the Consumer Electronics Show. Hummer and Cadillac have previously shown us their resurrected cars, and now it's Chevrolet's turn. Additionally, this is the brand's first ever electric pickup truck—the 2024 Silverado EV—and it's a crucial vehicle for the brand.
It will only be available in a crew cab version, and yes, there is a large frunk in the front where an internal combustion engine would normally be.
Due to GM's new line of Ultium Drive motors and Ultium batteries, the Silverado EV has an 800 V electrical design, which is to be expected. As many as 24 modules of lithium-ion batteries can be crammed into the vehicles, giving them a total of 200 kWh. When Chevy's largest battery pack is used, it will be possible to sell trucks with a range of 400 miles (644 kilometers) between charges.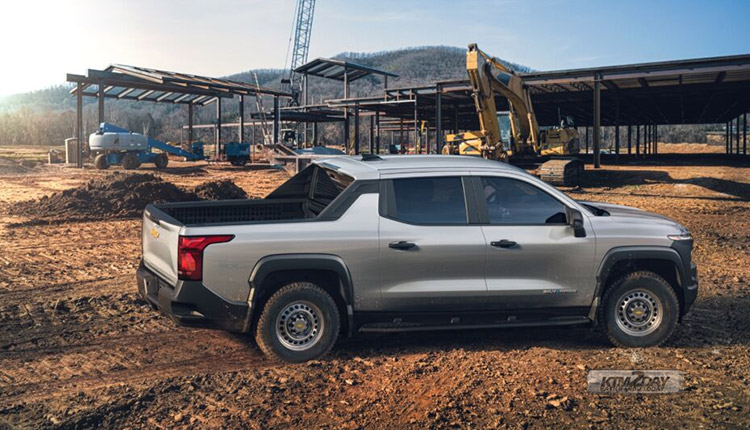 Faster DC fast-charging is one advantage of the greater voltage. GM claims that charging the Silverado EV to a maximum of 350 kW will increase the vehicle's range by 100 miles (160 km) in just 10 minutes.
The Silverado EV WT will be the first EV variation to enter the road in spring 2023. Fleets and the work truck sector are clearly the target audience for this one.
WT will be equipped with 510 horsepower (380 kW) and 615 lb-ft (833 nm) of torque from a pair of Ultium Drive motors and can carry 1,200 lbs (544 kg) of payload and tow a maximum weight of 8,000 lbs (13,200 kg) (3,629 kg). Smaller batteries and a towing capability of 20,000 lb (9,702 kg) are on the way for fleet-targeted models.
As an alternative, the car will be able to provide up to 10.2 kW of electricity to 10 outlets via an optional power bar (in total, not 10.2 kW per outlet).
Chevrolet claims it would "unleash the full Silverado EV lineup" after production "ramps up," which includes a WT model with a starting price of $39,900. Expect the Silverado EV WT, which releases in spring, to cost a significant amount more than that because to its large lithium-ion battery pack.
The Silverado EV RST First Edition will join the lineup in the fall of 2023. With four-wheel steering and adjustable air suspension, a flexible midgate that allows you extend the bed into some of the cab, plus a larger touchscreen screen and trailer-capable Super Cruise, this one has it all.
Additionally, the RST First Edition has the largest battery pack, which contributes to the high price tag of $105,000. Chevrolet, on the other hand, says it will sell Silverado EVs priced at $50,000, $60,000, and $70,000 once production is up and running.