Samsung Galaxy Fold with reinforced design set for launch in Sept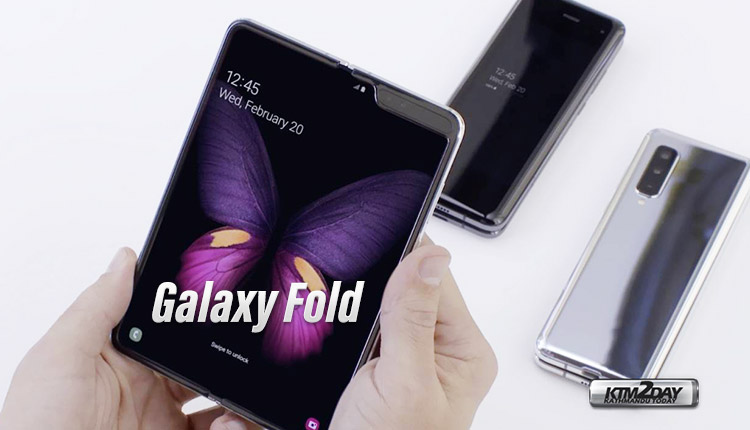 South Korean technology company has made design changes to the Galaxy Fold and says it is ready to "relaunch" the device.
The Galaxy Fold, Samsung's first folding smartphone, will be launched in September. The information is advanced by the company itself in a statement, which further ensures that improvements have been made to the device design.
Galaxy Fold's "return" is announced four months after the South Korean brand's decision to postpone the launch of what was presented as the next evolutionary step in the smartphone world.
According to Samsung information, the protective layer on the folding screen has been extended beyond the edge of the panel to give the idea that it is part of the phone's structure and not just a film. It is recalled that several journalists and youtubers peeled off this protection layer on the first test units of the Galaxy Fold just because they thought it was an extra protection accessory.
The smartphone's structure has also been "reinforced" to protect the device from outside particles, Samsung says, and had an impact on the screen and the device's folding process.
The folding area of ​​the screen has been reinforced at the top and bottom, there is a new metal frame underneath the screen and the space between the fold and body of the Galaxy Fold has also been reduced, the technology says.
"Samsung is conducting final product testing to make Galaxy Fold available to consumers from September in select markets. Details on availability will be shared as we approach the launch, " adds the Asian giant.
The Samsung Galaxy Fold was announced in February and was scheduled for release in late April. Days before the commercialization date, the first test units presented several problems , which led Samsung to postpone the launch of the smartphone .
The device stands out for its folding screen and the versatility that this format allows to explore. With the screen folded, the smartphone is 4.6 "in size, but when opened it turns into a 7.3" tablet. This allows, for example, to run up to three applications simultaneously on the smartphone screen. The Galaxy Fold comes equipped with two batteries (one with 4380 mAh) and a total of six cameras – three at the rear and three inside. Hardware level, it incorporates 12 GB of RAM, 512 GB of storage and a Snapdragon 855 processor.
The price of Samsung Galaxy Fold for European markets is around 2,000 euros.