OnePlus 7 Pro 5G beats Samsung, LG and OPPO in download speed test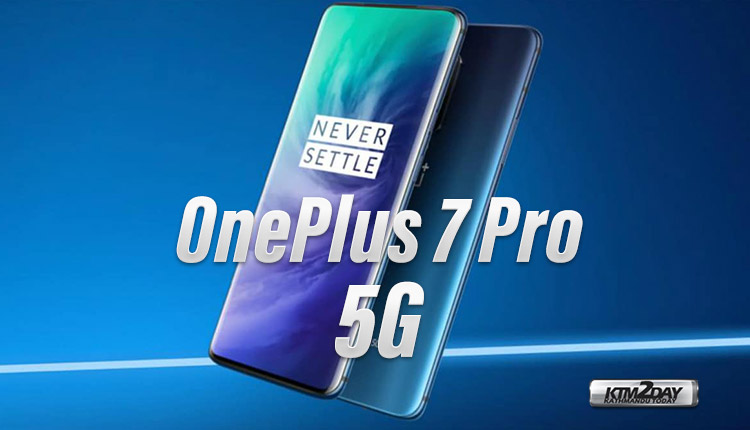 We are used to seeing OnePlus bring to the market smartphones that have speeds and performance above average. The OnePlus 7 Pro 5G is no exception, proving to be one of the fastest 5G smartphones today.
In recent tests by RootMetrics in London, some smartphones were placed side by side to measure the download speeds offered by 5G networks. Although that was not the goal, during the tests they found an undisputed winner, the OnePlus 7 Pro 5G.
Samsung, LG and OPPO 5G smartphones didn't even come close to the OnePlus 7 Pro
In addition to the flagship OnePlus device, other  device such as the Samsung Galaxy S10 5G, LG V50 and OPPO Reno 5G were also used . Although it was normal to have a 'winner', surely such a big difference was not expected. The OnePlus 7 Pro 5G was able to reach download speeds close to 700Mbps, while in the second place was the LG V50, close to 600Mbps.
Interestingly, the slowest was the Galaxy S10 5G, which stood at 548Mbps, far behind the other two smartphones that were very close to 600Mbps.
How are these speed tests performed?
RootMetrics is a well-known North American company that specializes in mobile network performance analysis and control. The company aims to identify the real user experience in everyday situations while using mobile networks.
For this, the company performs its tests using various smartphones, at different times of the day and in different places. In addition, they perform tests inside and outside buildings, as well as on moving or stationary vehicles or different modes of transportation.
In order to achieve a baseline comparison, they first performed static testing in locations where network coverage was the strongest. In this case, they were held at various locations in the center of the British capital.
OnePlus CEO didn't miss this marketing opportunity
As might be expected, OnePlus CEO – Pete Lau – could not pass up this free marketing opportunity. Wasting no time in stating that the brand prides itself on the fast and smooth experience it offers. In addition, these results show that they have been able to offer the best in this 5G product category.