Huawei Honor 10 and Honor 8X confirmed to get Android Q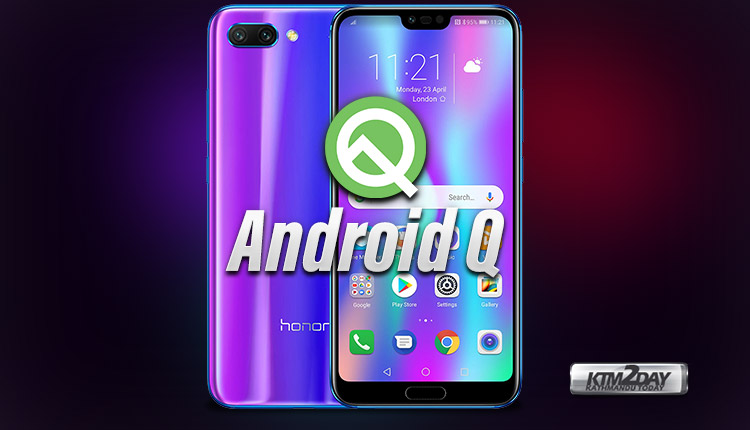 Whenever we get close to the official release of a new version of Android, manufacturers rush to reveal which of their smartphones will receive the desired update. With the release of Android Q increasingly inching closer,  Huawei has already revealed that many of its smartphones will receive the update.
However, its Honor subsidiary has only confirmed the arrival of Android Q for Honor 20 and Honor 20 Pro. This 'shy' revelation has angered millions of users, especially with fears created by all the problems with the United States.
Honor will not forget your older smartphones
Although they have not issued any official confirmation about adding new smartphones to the "Android Q upgrade" list, Honor India has confirmed it through their Twitter account.
In the absence of official information, many users of the various Honor smartphones questioned the company about future updates. When asked about the arrival of Android Q for Honor 8X and Honor 10, @HiHonorIndia confirmed that both smartphones will receive the desired update.
Since both smartphones are powered by Huawei's EMUI interface, the arrival of the new EMUI 10 version based on Android Q is also confirmed.
When can users expect to receive the update?
Although smartphone compatibility with the new version of Android has been confirmed, no information on possible release dates has been revealed. It would not be expected that, the manufacturer reveals itself for now this kind of information, especially since Android Q (final version) has not even been released by Google.
Given Huawei / Honor's track record for major upgrades, these two smartphones are not expected to receive the upgrade immediately after the release of Android Q.
Honor 10 users may be lucky enough to receive the update before the end of the year, while Honor 8X users are likely to have to wait until 2020.