Huawei Mate 30 Pro and Mate 30 case renders leaked online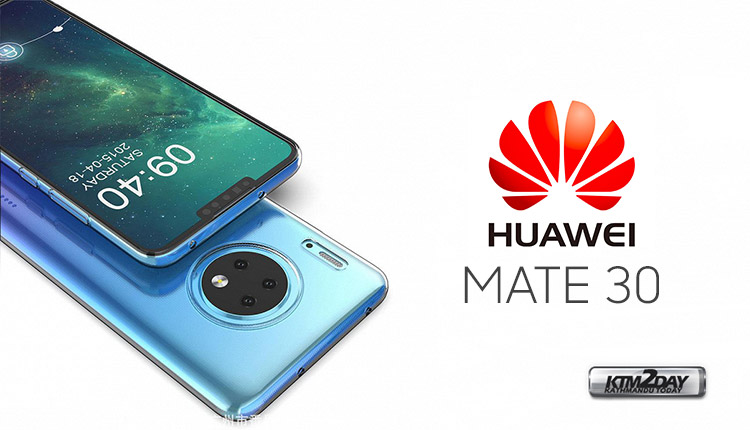 Huawei's flagship smartphones from the Mate Series are expected to launch in October this year.
Recently, one of the accessory manufacturer which makes cases and covers for smartphones has leaked the 3D rendered images of the upcoming Mate 30 and Mate Pro variants.
Internet tipster Slashleaks has published these images in its website which shows the unannounced Mate 30 and Mate 30 Pro in high quality 3D rendered images from possibly all angles.
The images confirm that the main unit of the Huawei Mate 30 is rounded at the edges, it includes three image sensors and an LED flash at the back. In the upper left corner, there seems to be a speaker, under which is another sensor. Perhaps this could be a laser auto-focus assistant. This design is unusal as the location of the second stereo speaker is new for this line of smartphones.
The front panel demonstrates a well-known design with slim bezels around the perimeter and a rather noticeable cutout in the central upper part of the screen, where the front camera, a number of sensors and a cutout for the earpiece are located.
On the right side of the case, the power and volume buttons are visible. A fingerprint sensor is integrated under the surface of the screen.
Below you can see another speaker, as well as 3.5 mm and USB-C connectors.
Similarly, the camera unit of the Huawei Mate 30 Pro looks the same as the younger model. That's just the LED flash has the shape of a square, not a circle. Perhaps this is done in order to more easily distinguish one from the other.
In the upper left corner of the rear panel there is a cutout of the second stereo speaker, the first is located on the lower panel next to the USB-C connector. By the way, the Huawei Mate 30 Pro does not have a 3.5 mm connector, instead there is only a SIM card slot. The same design as in the Mate 30 goes on the back panel.
On the right panel of smartphones, the power, volume and one more physical key are visible. Perhaps it is designed to run a personal assistant.
The presentation of the Huawei Mate 30 and Huawei Mate 30 Pro is expected in October this year.